Jeff Sanderson
Video Production Manager
219-301-7768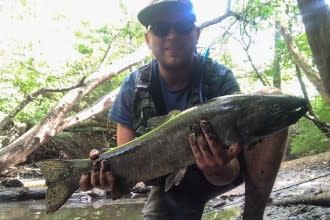 Photography and video production were hobbies and passions of mine long before it became my career. My father was into photography, as well as video and it obviously had a lasting effect on me. He had a camcorder that recorded straight to VHS when I was a child in New Hampshire; my friends and I would often take it so we could create our own masterful videos. I carried that love of photo and video with me through high school and I decided to pursue a career in the field. In 2009, I received my Bachelors of Fine Art from the Hartford Art School at the University of Hartford.  
Within two months of graduating, I moved to New York City and gained a lot of great work experience in both photography and video. I worked as part of a film crew making short films with various directors, as well as doing photography for a number of businesses and private clients. Most notably, I worked at CBS Headquarters as a photo editor and assistant.
After four years in New York, I got an opportunity to move to Finland, creating visual content for a marketing firm there. I returned back to the Boston area in 2016, doing video production for major conferences and conventions.
I recently moved here to Northwest Indiana, and with a stroke of luck, became the Video Production Manager for the South Shore CVA. It's amazing being able to do what I love to help promote all the great things there are to do in this area and there's no better way to get to know the region.