Megan Grezovski
Manager of Accounting
219-301-7769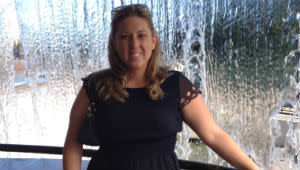 I am a first-generation American, proudly born to and raised by loving, hard-working Macedonian immigrant parents who chose to put down their roots in Northwest Indiana.  They instilled in me that hard work pays off and you always make time for family.  A happy lifelong resident and native of "The Region," I took my first steps into the working world as a People's Bank teller under the guidance of Merrillville High School's student work-study program.
While working for Peoples Bank, I continued my education, pursuing a Bachelor's in Criminal Justice from the School of Public and Environmental Affairs at Indiana University Northwest.  In 2009, I made my family proud by being the first to graduate from college.  Unsure of what I wanted to do with my future, I took a full-time position as Head Teller at Peoples Bank while simultaneously furthering my education by enrolling in the Post Baccalaureate Certificate in Accounting (PBCA).
Shortly after completing my PBCA I ended my career in 2013 at Peoples Bank and excitedly took on the position as the Sr. Bookkeeper for Geminus Corporation.  With the assistance of my mentors, I was able to apply my education and really understand the ins and outs of the accounting world.
September 2017 I enthusiastically accepted a position with the South Shore Convention and Visitors Authority as the Manager of Accounting.  I work closely with the CFO to ensure we are properly applying all principles of accounting in every aspect of the company.  I have always enjoyed working for a company that values their employees and understands the importance of a work/life balance; I'm happy I am able to continue my career in accounting in that kind of environment.