Contact: Julie Basich, General Manager, Fair Oaks Farms
julieb@fofarms.com
219-394-2025 X: 314
Fair Oaks Farms, the nation's premier agri-tourism destination, will hold a Grand Opening for the highly-anticipated Pig Adventure at Fair Oaks Farms on August 5, 2013. Public tours of the facility will leave from the Fair Oaks Farms campus (just off of I-65, Exit 220).
Indiana dignitaries and government officials will be welcomed to the celebration at Fair Oaks Farms.
The Pig Adventure at Fair Oaks Farms, which took about 15 months to construct, will employee about 25 people initially. The facility is approximately 120,000 square feet for pig production and 22,000 square feet for "edutainment".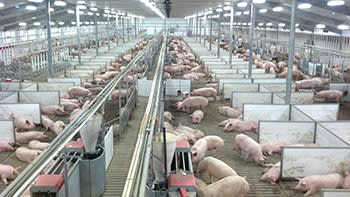 The farm has a maximum sow capacity of 2,750 and will produce about 80,000 pigs annually. The public touring destination is a joint effort between Fair Oaks Farms and Belstra Milling Company. Malcolm DeKryger, Belstra Milling Company president, offered that the new center is designed to show visitors first hand how a modern pig production facility operates and highlights the treatment and well being of the pigs, the environment, and how pork is a safe and nutritious food. 
"Fair Oaks Farms is extremely excited to add an additional opportunity for visitors to view another example of 21st Century Agriculture," said Gary Corbett, CEO of Fair Oaks Farms.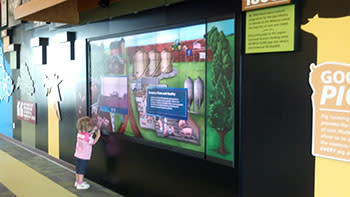 "Fair Oaks Farms serves as an educational resource regarding current and future farming practices and a center for dialogue between the consumers of food products and the farmers who produce them."
The public is invited to celebrate the Grand Opening with fun activities planned for the day. The Pig Adventure at Fair Oaks Farms will be open from 9 a.m. to 5 p.m., seven days a week. The last shuttle will leave for the pig farm at 4 p.m.
For more information about this event and about Fair Oaks Farms go to www.fofarms.com.