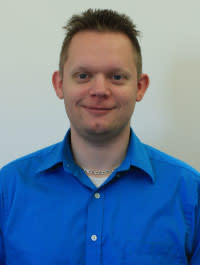 Hammond, IN - The South Shore Convention and Visitors Authority is pleased to announce Rik Piszczek as their new Manager of Human Resources.

In his new role, Piszczek will be responsible for the day-to-day operations of the bureau and its programs and policies. In addition to assisting the bureau with staffing needs, he will establish and supervise the implementation of policies and procedures.

Piszczek started with the South Shore CVA in June 2011 as an accounting intern. From that position, he was promoted to part-time travel counselor. After successfully performing duties as a travel counselor, Piszczek was named visitor services manager, where he managed the Indiana Welcome Center's team of travel counselors. Prior to starting with the South Shore CVA, Piszczek served as district logistics training manager for Officemax, Inc.

Piszczek attended Indiana University Northwest, where he obtained a Bachelor's of Science in public administration with a concentration in management and a minor in accounting. He was a member of the Honor Society for Public Administration Pi Alpha Alpha organization.

"Rik has demonstrated a sincere dedication to the South Shore CVA and its staff in each of his roles with the organization," stated Speros A. Batistatos, president and CEO of the South Shore CVA. "We are confident that he will continue assist our organization as we move forward with achieving our mission of being the destination marketing leader of the South Shore."