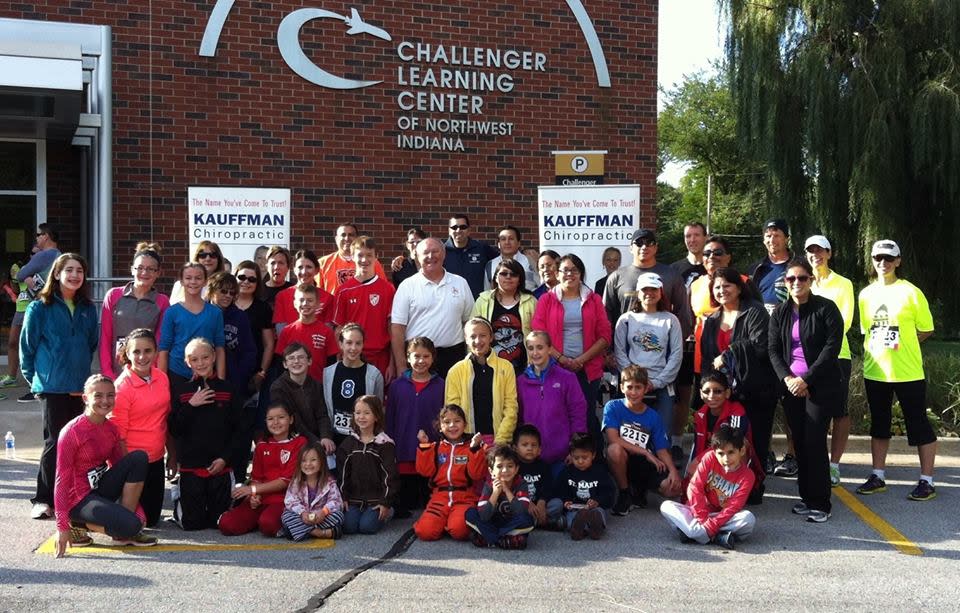 St. Mary's School in Crown Point will be able to enjoy Challenger Learning Center all to themselves on Wednesday, Oct. 16. With the most votes/participants in the 2nd Annual Space Race, the school was awarded a free Family Science Night.

According to Becky Manis, executive director of Challenger Learning Center of Northwest Indiana, St. Mary's School had 40 individuals participate in either the walk or the run. Challenger Learning Center has planned a Halloween-themed Family Science Night complete with spooky science fun and some Fright Night Laser Show songs for the group.

Tom Ruiz, principal of St. Mary's School, said the school participated in the annual Space Race because it provides a great opportunity for the students to get involved.

"We've been going to the Challenger Learning Center for years and years. This is a great opportunity to give back," stated Ruiz.

Having won the Family Science Night after the inaugural Space Race in 2012, Ruiz noted that the Challenger Learning Center provided engaging, hands-on activities for all ages.

"The kids love doings things, making connections and learning by having fun," explained Ruiz.

The annual Space Race benefits Challenger Learning Center of Northwest Indiana by assisting the organization with its mission to offer educational learning opportunities for educators, school groups, businesses and communities.

For more information on the Challenger Learning Center visit www.clcnwi.com or call 219-989-3250.