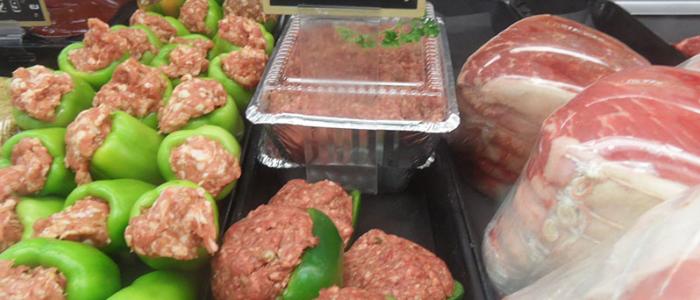 I didn't even make it to the front door of Yesteryear's Meats and Catering in DeMotte before I stopped, closed my eyes for a few seconds and breathed in the savory aroma of meat, slowly smoking to perfection.
Walking into Yesteryear's is always an adventure for my senses. There are invariably fabulous baked goods enticing me from the top of the meat case and tempting cuts of beef, pork and chicken that I just know will cook up tender and juicy beckoning to me from behind the glass.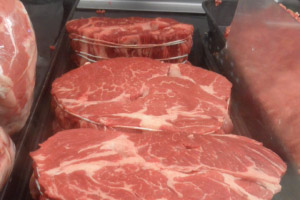 Add in the huge selection of fresh and smoked homemade sausage, BBQ seasonings and sauces, lunchmeats, desserts and take-home meals, and you can understand why I spent the better part of an hour in this wonderful establishment.
I enjoyed visiting with Bob and Robin Bryan, the owners. Bob was gracious enough to let me try a sample of their new bacon and cheddar marinated chicken breast, which was wrapped in bacon and smoked. This tender, juicy chicken was outstanding! He showed me their huge custom smoker, its racks filled with skewered flank steak and that delicious chicken. My mouth was watering just looking at all that delectable meat!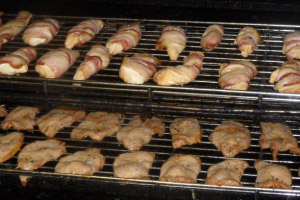 Robin, always busy filling an order or helping a customer, has never failed to stop for a few minutes to chat about family and friends. Long-time employees, Sandra and Liz, always ask about my son, Brad, who worked at Yesteryear's for about five years. Small-town friendliness goes a long way with me, which is why I love shopping here.
With my stomach starting to growl, I decided I better quit looking and start shopping: lean ground chuck to satisfy my craving for a really juicy cheeseburger on the grill; thick smoked bacon to keep my carnivore children happy; freshly baked apple slices for my 83-year-old, sweet-toothed friend, Dorie; and two types of homemade cookies, supposedly for my grandson.
I have to confess, the cookies never made it to my grandson. As much as I enjoyed the chocolate chip ones, the soft, moist coconut pecan cookies made me want to run back and buy more. I have eaten a lot of cookies in my day, but few have been quite that yummy.
With grilling season looming on the horizon (hopefully!), frequent trips to Yesteryear's are a must for the best steaks and chops in the area. Mmmmm ... I can smell them cooking already! Getting hungry yet?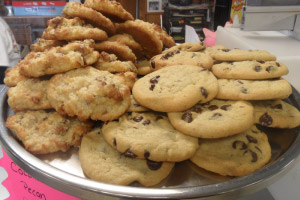 Contributing Editor: Amy Van Soest
Former communications coordinator with the South Shore CVA.