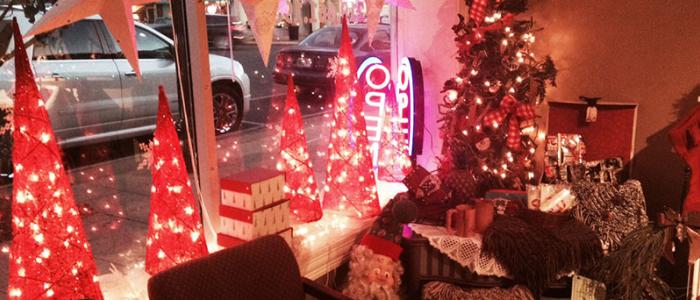 Update 9/13/17 - Barbara Jean's Gifts & Gourmet no longer has a storefront, but is still creating gift baskets! Call her with your order at (708) 606-1612.
Today I was in search of an anniversary present for my world-traveling parents, so I decided to check out Barbara Jean's Gifts and Gourmet. I've been seeing a lot of promotion lately for Small Business Saturday, Nov. 29, which encourages shoppers to patronize locally owned stores, so what better time to shop local than right now.
The attractive front window was lit up with festive red "trees" and the store looked warm and inviting. I was graciously greeted upon entering the store and was eager to look around. The shop had a wonderfully festive feel with all the twinkling lights, Christmas items and holiday decorations.
I enjoyed looking at all of Barbara Jean's different items, from handmade wooden bowls and painted wine glasses to delicious food items that tempted my taste buds. Barb, the shop's owner, showed me many items that were locally made and chatted about new items that would be available in the coming week. She also showed me some of the fabulous baskets that she can make up for any occasion, which feature her delicious gourmet items.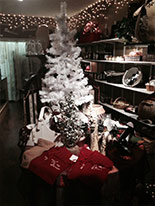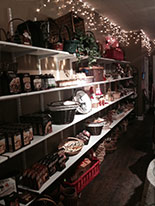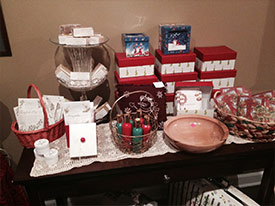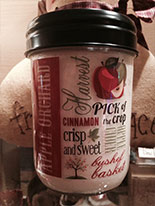 I finally ended up choosing a beautiful and unique locally crafted cheese tray (made out of a flattened wine bottle!), which Barb paired up with cheese and crackers before wrapping it for me and tying it with a festive bow. It will make a wonderful gift for Mom and Dad, or for anyone else on my Christmas gift list. Hmmmm... I might be heading back to Barbara Jean's sooner than I expected!
Contributing Editor: Amy Van Soest
Former communications coordinator with the South Shore CVA.