Black Friday and the more recent, Black Wednesday, have become popular days to kick-off the holiday; specifically, for shopping and special beer and wine releases. We compiled a list of releases plus brewery and winery events to enjoy between the usual shopping!
2019 Black Wednesday Beer and Wine Releases and Events
3 Floyds Brewpub is throwing something quite special on tap Wednesday – Dark Lord. Get it before it's gone! Open at 11 am.
Aftermath Cidery & Winery Black Wednesday Bash – Head to Aftermath Wednesday night from 7-10 p.m. for live music by The Erly and special food & drink options. 
Enjoy live music at Bulldog Brewing by the Underground Prophets from 9:00 p.m. to 12 a.m. 
Burn 'Em Brewing – Celebrate Thanksgiving early with live music, a special beer & food menu and Gluttony Imperial Stout bottle release. This event is from 6-11 p.m. 
Byway Brewing Release: Rare Eagle Maple Bourbon Barren White Stout. Supplies are limited and only available at their taproom.
Grab your buddies and celebrate Friends-giving at Four Fathers Brewing with "Friends" Trivia Night.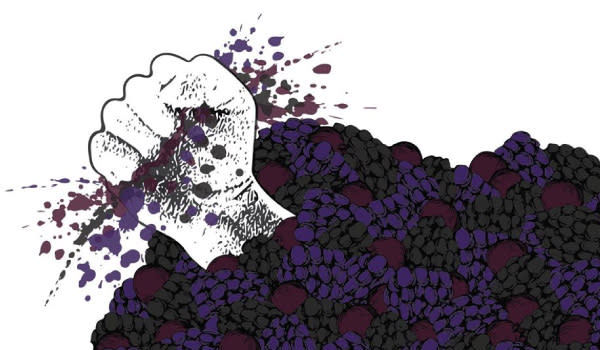 2019 Black Friday Beer and Wine Releases and Events
LambStone Cellars Black Friday Wine Down – When your done shopping the day away, head to WRF Nursery & Garden Center for live music and LambStone wine tastings. 
Listen to live music at Running Vines by Janal and Josh from 7-10 p.m.
Cognito Brewery's Black Friday Bash includes B1G1 beer all night, $15 magnum bottles of beer and live music from The Hitman.
Crown Brewing is opening at 9am Friday with special releases and pricing on beer and merch, 10% bonus on gift cards in increments of $50 plus free biscuits and gravy for the first 50 customers.
Ironwood Brewing Release - Barrel Aged Russian Imperial Stout Release Party from 2-10 p.m.
Off Square Brewing Release - Rum Barrel Aged Pink Cowbell release and breakfast at the tap room.
Misbeehavin' Meads Release - Multiple "Big Black" and "Big Blackest" releases. These are first come, first serve.
The Devil's Trumpet Brewing Co. Release - Chocolate Taco and Bourbon Barrel Aged Chocolate Taco. 
Black Saturday?
Four Fathers Brewing in Valparaiso celebrates Wheelhouse Day on Small Business Saturday. They'll have BA Wheelhouse and Double Barrel Wheelhouse plus BA Wafflehouse (their Wheeelhouse with maple and vanilla!).
---

To find local breweries near you, make sure to download the South Shore Brewery Trail App. You can now check in to the breweries you visit and win prizes as you fill your brewery passport!
If you want more to do Thanksgiving weekend, here is another blog to check out! 
Looking for unique gift ideas while your shopping Black Friday sales? Check out some of these local shops in Northwest Indiana.