It doesn't matter how you salute - it only matters that you saluted. Here are five ways to honor the active men, women and the veterans of the United States armed services along the South Shore:
A Lifetime of Showbiz: An Evening Honoring Veterans
November 11, 7-9 p.m.
Star Plaza Theatre - 800 E 81st Avenue, Merrillville
"Big Time Entertainment in the Chicago Suburbs"
A Lifetime of Showbiz: An Evening Honoring Veterans, is a collaborative effort between the South Shore CVA and the Star Plaza Theatre, which includes a one-on-one conversation with World War II veteran W.F. "Bill" Wellman, in an "Inside the Actors Studio" format. You're in for a treat when you visit the #3 thing to do in Merrillville.
The stories behind Wellman's 70 year career in the hospitality and tourism industry and his experiences serving in the Marine Corps during WWII will come alive in vivid detail throughout the evening.
This Veteran's Day event will honor all veterans and benefit local veteran organizations — NWI Veterans Action Council, Habitat for Humanity of Northwest Indiana, and American Legion Post 94.  Tickets are available at Star Plaza Box Office, Indiana Welcome Center, Habitat for Humanity of Northwest Indiana's ReStore, American Legion Post 94 in Valparaiso.
A Lifetime of Showbiz: An Evening Honoring Veterans is Wednesday, Nov. 11 from 7-9 p.m. at the Star Plaza Theatre. Tickets can be purchased by calling 219-989-7770, or at show time on Nov. 11 at the box office.
Community Veterans War Memorial
Free — Open dawn to dusk seven days-a-week
9710 Calumet Avenue, Munster
"A beautiful tribute to our Veterans of the past and present"
Voted as the #1 thing to do in Munster by Trip Advisor visitors, the Community Veterans Memorial is the only war memorial that commemorates every U.S. conflict of the 20th century. The memorial, located on a sprawling 6.5 acre park, features life-size bronze and granite sculptures depicting soldiers in action.
Actual wartime artifacts are woven into the exhibit, which was designed by Julie and Omri Rotblatt-Amrany. The memorial is testament of remembrance for those who served, and the design aims to educate and challenge visitors to shape their futures with peace.
Admission is free and the memorial is open from dawn to dusk. Visitors can learn more information by visiting communityveteransmemorial.org.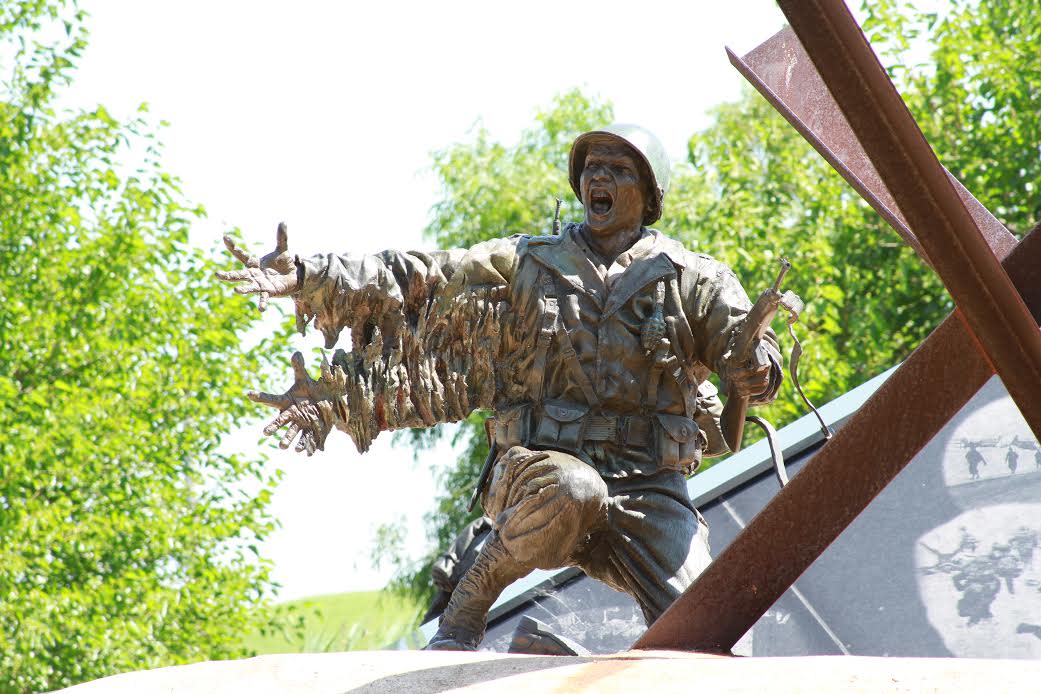 Veterans' Café and Grill
Weekdays (Mon-Thurs): 11 a.m. to 7 p.m.
Weekends (Fri-Sat): 7 a.m. to 8 p.m.
7805 Taft Street, Merrillville
"If you're looking for great tasting soul food and excellent customer service, Veterans' is the place for you!"
The restaurant boasts an average 4-star score on Yelp and Trip Advisor, with users like tmnolan1 gushing, "…the food is absolutely excellent. The E1 burger is probably the best I have ever eaten. They do a wonderful job for a great cause."
Veterans Café and Grill has one mission — help heroes with a hand up, not a hand out. This is a restaurant where veterans have an opportunity to find work, learn skills and connect with the Veterans' Life Changing Services.
On November 11, free breakfast will be served to veterans from 7 a.m. to 12 p.m. Whether you're stopping for lunch or dinner, Veterans Café and Grill will make you want to "come back for the home-cooking."
You don't need a holiday to help a veteran. More information on Veterans Café can be found by visiting vetscafeandgrill.com.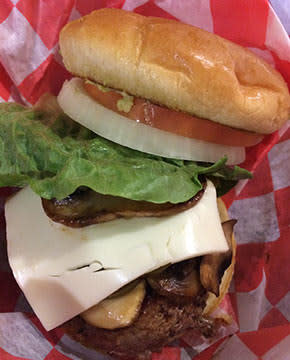 Lunchtime Cabaret Series – USO at the Opera House: A Salute to Veterans
November 11, 10 a.m. to 2 p.m.
104 Indiana Avenue, Valparaiso
"now THAT'S ENTERTAINMENT"
On your next visit to Memorial Opera House, expect a "cozy venue with cordial staff," to make your Veterans Day unforgettable.
Veterans past and present are celebrated with a special USO themed lunch-time cabaret from 1-2 p.m. on Wednesday, Nov. 11. To say thanks for all you've done, attendance for veterans and active service members is free. Memorial Opera House is open Monday through Saturday from 10 a.m. to 2 p.m., and is closed on Sunday.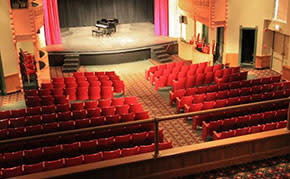 South Shore Civil War Trail
Free - Open dawn to dusk, seven days-a-week
Various locations: bit.do/civil-war-trail
Find yourself "along a path of history"
The South Shore Civil War Trail is a collection of the last known resting places, monuments and architectural icons, or as Nicole Wiltrout of Visit Indiana said, "the trail is focused on honoring the hundreds of soldiers from the Calumet Region who served in the Civil War."
Let the South Shore Civil War Memorial Trail serve you as a guide to see and pay respect to the veterans' historic burial grounds.  Learn the stories of humanity behind the Calumet Region men in blue by visiting southshorecva.com/civilwartrail.
Did we miss something? Share your Veterans Day event below in the comments section. Better yet, take some photos and show us what's missing.