For current upcoming events, visit our events page here.
What do you like to do with your kids over holiday breaks? Let us know in the comments below and you'll be entered to win 2 adult and 2 child passes to Bellaboo's! Contest ends December 16, 2012. We'll randomly choose 15 winners and announce them on our blog and facebook page on Monday, December 17, 2012. The 4-packs are good through the end of the year. Good luck!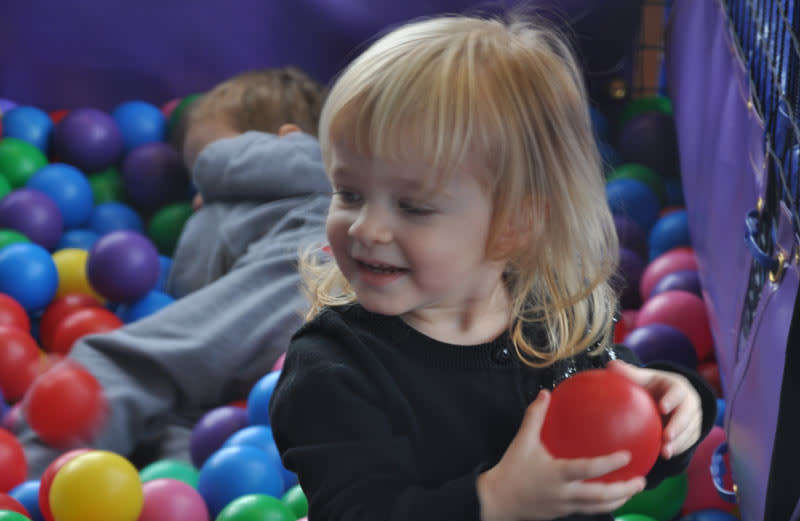 If you have little ones and have not taken them to Bellaboo's Play and Discovery Center in Lake Station, you are missing out! I wish they had something like this when I was a kid.
Part of Lake County Parks, Bellaboo's offers tons of fun through imaginative play for young kids. The building is divided into multiple rooms, each with its own theme.
My daughter's favorite is the face painting room with mirrors and face paint crayons for them to decorate their faces however they'd like. My son is much more partial to the soft play room, with an indoor jungle gym that reaches the ceiling, slides and a ball pit.
They have a small "town" with a pretend grocery store, kitchen, dress-up, and pizza parlor. Other rooms include waterplay, trains, reading and a cooking class with sessions a few times a day. They also have a café in the center of the building that's open so you can still keep an eye on your little ones as they play.
Throughout the year, Bellaboo's has different activities and special events. Right now on Thursdays for kids 1 to 3, they have a Family Music Class from 9:15-9:45 and there's also Cookie Decorating with Mrs. Claus in the cooking sessions. A couple of the great special events they have every year are "A Black Cat's Meow" around Halloween and coming up - "Bellabration" on New Year's Eve!
Bellaboo's is the perfect place when you're looking for things to do in Northwest Indiana for little kids over the holiday break.