One of the best things about the Region is the large selection of breweries. Nothing beats heading to any of the great local ale houses to kick back with some friends and enjoy delicious craft beers. Many of these locations serve unique foods and pub favorites to accompany their brews, as well.
On Saturday, June 16, 2018 from 2:30pm to 6pm Crown Brewing will be hosting their annual Crown Beer Fest at the Lake County Fairgrounds in Crown Point, bringing together more than 50 different breweries. Many of the featured breweries are found here in the Region.
What else is great about Crown Beer Fest? Every ticket will come with unlimited food from 15 local restaurants so you can stay to eat and drink all day long! General admission is only $45, with designated driver tickets at $30. With a VIP ticket for $85, you will get early access at 1:30pm and a souvenir gift bag. You'll receive a collectors glass included with both GA and VIP tickets.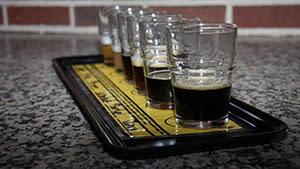 Other local breweries participating in Crown Beer Fest include Three Floyds in Munster, Bulldog in Whiting, Four Fathers and Ironwood in Valparaiso, Byway in Hammond, St. John Malt Bros. in St. John, Hunter's in Chesterton, Shoreline and Burn Em' in Michigan City and Off Square in Crown Point.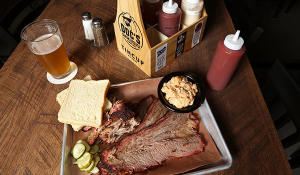 You won't be disappointed with the unlimited food, either! Sample delicious foods from around the Region including Asparagus, Cute as a Cupcake and DOC'S Smokehouse.
If anyone is able to make it the fest, happy sampling, safe travels, and don't forget to let us know what your favorites were!
Learn more about Crown Beer Fest here.