This week, May 5-11, 2019, is National Travel and Tourism Week! Wednesday, May 8th, is Wayback Wednesday which is a day to celebrate Indiana's historical destinations. To honor #WayBackWednesday here are 9 historical places around our area, many you can visit year-round.
Bailly Homestead and Chellberg Farm
You may know of this location from the very popular Maple Syrup Time event hosted every year at this historic site. The Bailly Homestead, located in Indiana Dunes National Park, was originally the home of Joseph Bailly, a fur-trader who played a significant role in the development of the Calumet Region of NWI. In the 1930s, the farm was bought by a Swedish family. Visitors are welcome to take part in tapping trees at this very site in the spring during Maple Sugar Time Festival. You can visit this site year-round to take a hike, pet animals (seasonal) or enjoy one of the scheduled National Park events.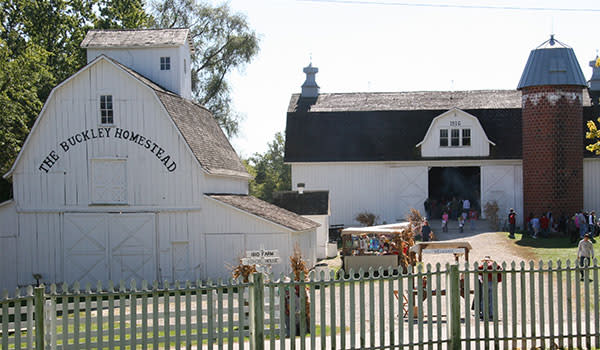 Buckley Homestead
This living-history farm in Lowell shows visitors what it was like to farm in the 19th and early 20th centuries. This farm was owned by the Buckley's who fled Ireland with their children during the potato famine. The Homestead was passed down to four generations before it was donated to the Lake County Parks and Recreation Department. You can visit this homestead to see the main house museum, schoolhouse, barn and farm.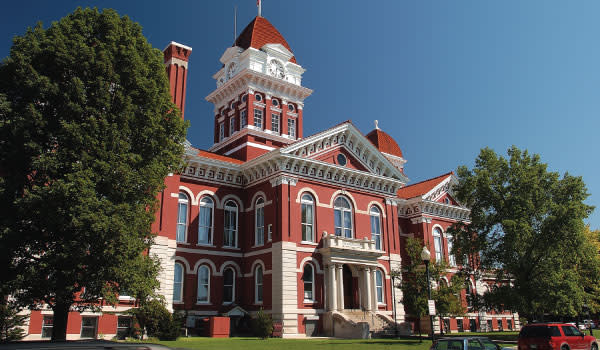 Crown Point Courthouse
This 125-year-old building, also known as the "Grand Old Lady' or "Crown Jewel" of Crown Point, stands proudly in the downtown of the city. In this beautiful, brick building you will find a Historic Museum full of artifacts and documents that represent Lake County and Crown Point history. Tours of the museum are available by appointment and is open May through October. The courthouse also includes shops and a café on the lower level. 
Memorial Opera House
This historic landmark theatre was built in 1893 as a memorial to Civil War veterans. The Opera house was originally a popular spot for political rallies, concerts, lectures and later motion pictures, making it the first theater in Valparaiso. A number of famous people have appeared on the Memorial Opera House stage including Theodore Roosevelt and the Marx Brothers! Memorial Opera House hosts a number of special events and performances throughout the year.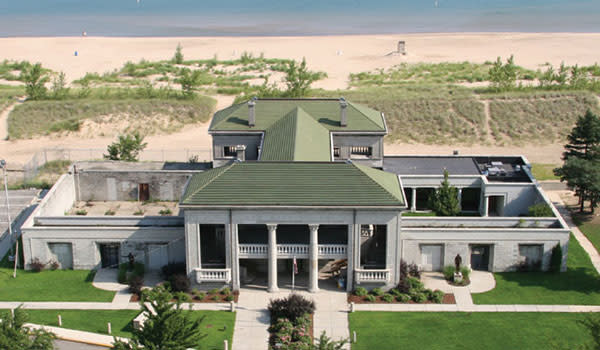 Gary Aquatorium
The Aquatorium at Marquette Park in Gary was constructed in 1921 and saved from demolition by the Chanute Aquatorium Society in 1991. This building is home to a flight museum, two landscaped courtyards, conference facilities, as well as a viewing deck, open to the public year-round, that overlooks beautiful Lake Michigan. The building now honors Octave Chanute, the grandfather of flight, as well as the Tuskegee Airmen who were vital to the integration in the armed forces.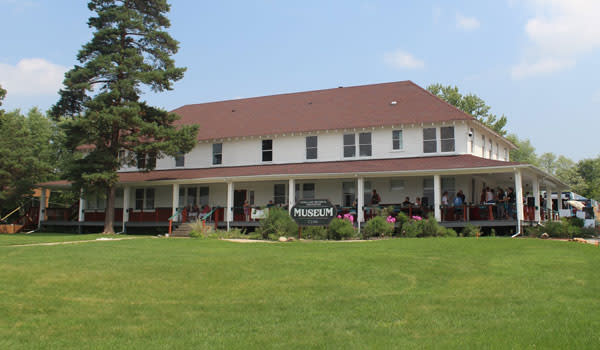 Cedar Lake Historical Museum
This museum was built in 1895 and is located on Cedar Lake. The 60-room building hosts exhibits and research materials for visitors to access while keeping its 1920s style. The building had many uses through the years and was once a resort destination for Chicago's high society during Prohibition. A fun fact about this museum is that during the winter of 1919, the house was moved across the frozen lake with large pieces of wood. The wood was then used to build onto the house. This museum is open from May through September to tour. 
Halsted House
This little brick house, built in 1848, was the first brick house ever built in Lake County. That may not sound like too big of a deal, until you learn that the Halsted couple built a kiln and made their own bricks to build this home. After leaving for California to get a piece of the Gold Rush, Halsted returned in 1852 to resume his business ventures and plan the city of Lowell. Halsted platted 16 lots in Lowell as well as built the first grist mill on Mill Street.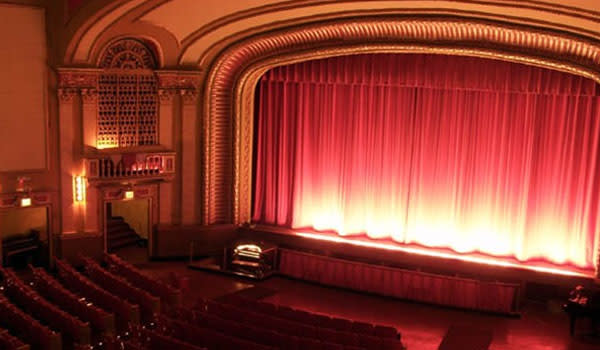 Hoosier Theatre
The Hoosier Theatre in Whiting is the last Vaudeville Movie Palace in Northwest Indiana. After enduring fires, coats of paint, and no upgrades for years, the movie palace was purchased in 1991 by John Katris. Katris restored as much of the theatre as possible, with some upgrades where needed, so it looked brand-new while still having that old theatre feel. This theatre stands today and showcases new hit films that are released.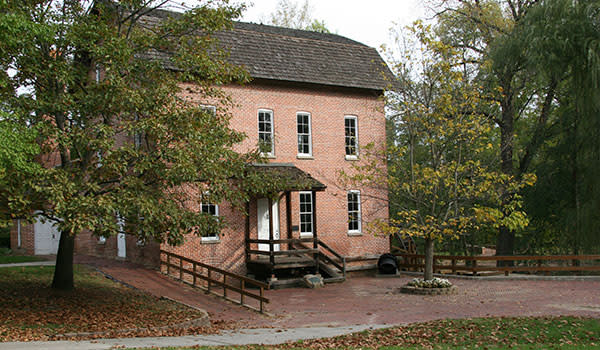 Wood's Grist Mill
Wood's Grist Mill, located at Deep River County Park in Hobart was listed on the National Register of Historic Places in 1975 and was renovated a year later. This mill stands as a reminder of the great industrial strength of our communities. When you visit the mill from May through October, you can see how corn meal is ground – using the large mill stones. The Grist Mill is open year-round.
Share your experiences with us on social media using #AlongtheSouthShore and #VisitIndianaWeek!