Traveling through the South Shore, you'll find homegrown foods and handcrafted drinks at local wineries, restaurants and attractions. 
Harvest season brings vibrant yellows, oranges and reds to the leaves and also juicy crisp apples. From early September to October the trees are ripe with dozens of varieties of apples including: Gala, Honeycrisp, Golden Delicious and Pink Ladies.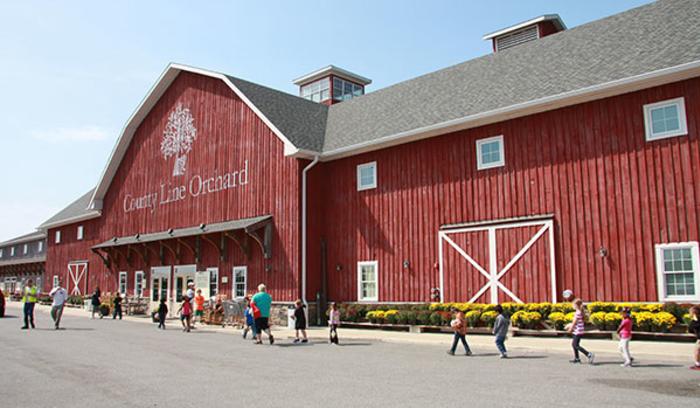 County Line Orchard is bustling all season with families picking apples, getting lost in the corn maze, catching a ride on the Moo Choo and petting the animals. Inside the Big Barn you can purchase fresh apple cider and jams to enjoy at home. The Bakery is a must-stop where they cook up their famous (and delicious) apple cinnamon and pumpkin donuts.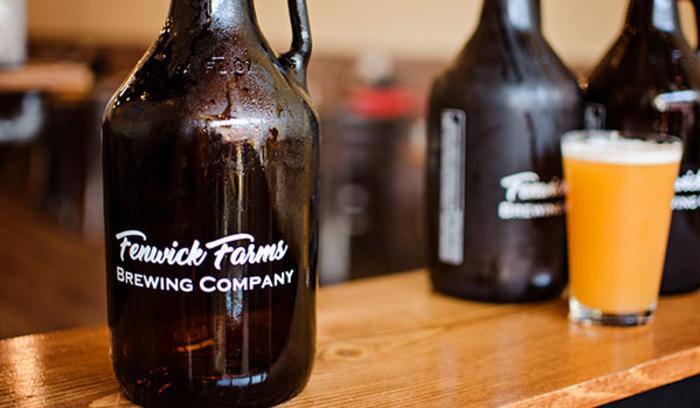 Head to the cozy town of Rensselaer, where farm fields frame the town for farm-to-glass brews, hearty "warm your soul" soups and fresh bites to eat. Fenwick Farms Brewing Company's goal is to show you where everything in your glass came from. Sip on complex porters, fruity and hoppy IPAs as well as rotating seasonal beers.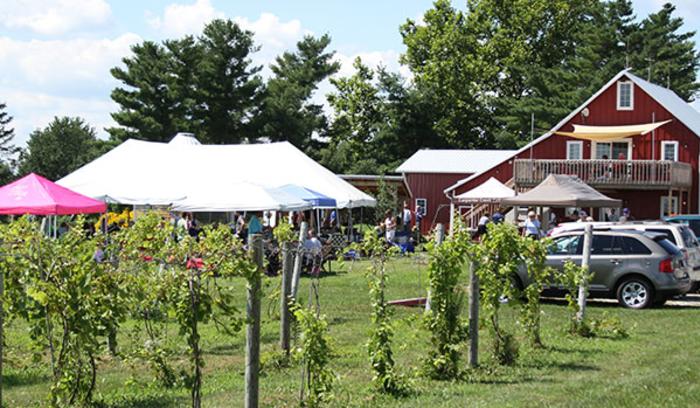 Walk among the grapes at Carpenter Creek Cellars in Remington. This winery is rich with heritage and offers tastings. Sip on a bottle with your friends on the patio overlooking the vineyards at the winery. You can find everything from dry to sweet wines here and as well as fruit wines like blueberry, blackberry and peach (limited quantities on fruit wines). Anderson's Winery in Valparaiso sits among a vineyard and boasts a large tasting room as well as ample outdoor seating. Pack a picnic, grab your favorite wine and venture off under a tree, in the woods or near the pond.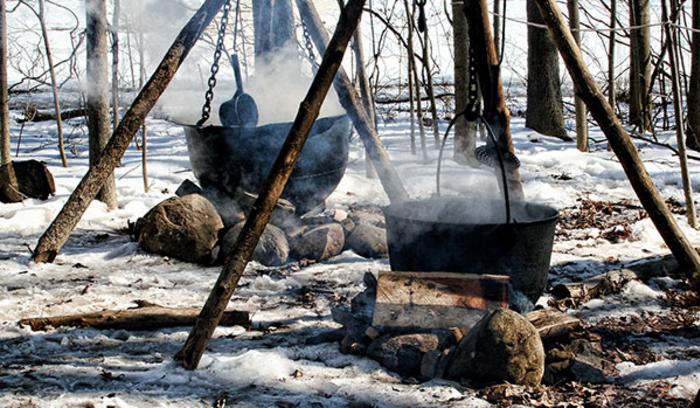 During the spring thaw in northern Indiana a wonderfully sweet thing happens - sap begins to flow out of maple trees. The sweet sap can be boiled to make delicious maple syrup. You don't have to visit Canada to experience the sights, smells and tastes of sugarbush. We invite you to take part in the annual tradition of "maple sugaring" in the South Shore. Demonstrations and tours are available at the Indiana Dunes National Park's Chellberg Farmhouse, Deep River County Park and Friendship Botanic Gardens each March. 
Can't get enough of the tastes of the South Shore? Pop into a coffee shop in downtown Crown Point, Valparaiso or Chesterton or stop into one of these other tasty stops:
U-pick Apple Orchards
Tapping Trees for Maple Syrup Time
Indiana Dunes National Park's Chellberg Farm, Chesterton
Friendship Botanic Gardens, Michigan City
Deep River County Park, Hobart
Other Delicious Stops
Albanese Confectionery, Hobart
The World's Best Gummies, chocolates and more sold right at the door of their factory.
ChicagoLand Popcorn, Merrillville
More than 250 delicious flavors of gourmet popcorn. Located right across the street from Albanese.
Cute as a Cupcake, Merrillville
Cupcakery and bake shop specializing in all things cupcakes.
South Shore Winery Trail
Discover all of Northwest Indiana's wineries.
South Shore Brewery Trail
The Region is home to more than 20 breweries.