Ice skating is the one outdoor activity that always reminds me of Christmas. This may be because one of my all-time favorite Christmas movies is The Bishop's Wife. There is a wonderful part in that film where Cary Grant and Loretta Young's characters go ice skating. It was with that scene in mind that I decided to check out the Ice Skating Plaza at Deep River Waterpark, imagining that I would be as graceful as Cary Grant and Loretta Young were.
Unfortunately, my skills were less resembling grace and more resembling a new born calf walking for the first time. I have skated before in the past and I remember being decent at it. However, that was at least six years ago, and I think my skates needed sharpening. At least that is what I keep telling myself.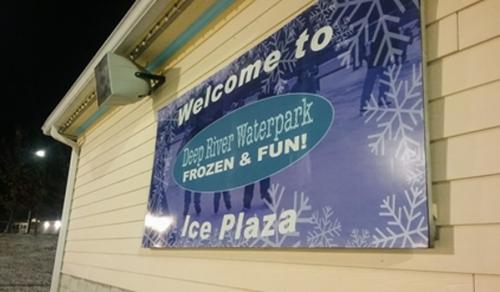 I went to check out the Ice-Skating Plaza this past weekend. It was a chilly night. No wind which was good, but the air was crisp and cold. I pulled into the parking lot and headed my way over to the Surf Shop. The place was decorated with cute Christmas trees, garland, and lights.
It was only five dollars for me because I brought my own skates. The place does provide nice rental skates for an extra cost. It is a short walk from the Surf Shop to the rink. Picnic tables were near the Ice-Skating Plaza and another building near that provided a nice place to warm up.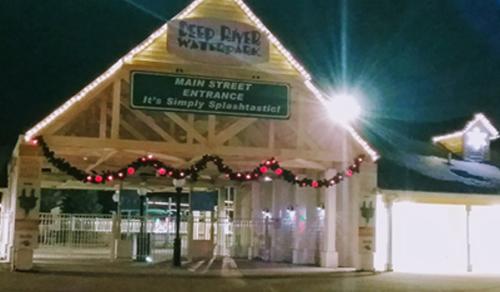 I sat at a picnic table, changed into my skates, and hobbled over to the rink. I placed a firm hand on the side of the rink and tried my best not to fall over. The first few times around were a struggle, but I slowly began to gain confidence. Much more skilled skaters whizzed past me in perfect form. Christmas music blasted from nearby speakers and beautiful white lights were strung above the ice rink. Two employees skated around keeping an eye on things and making sure people knew they were available if they needed help.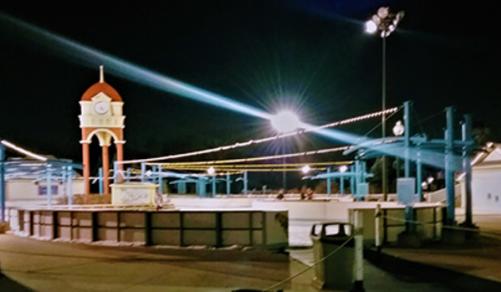 As I looked around the plaza, I was grateful to see that I wasn't the only one struggling. One girl was trying her best as her friend called out encouragement. A mother was trying not to burst into laughter as she skated by her young son who, as she put it, looked like someone walking in high heels for the first time.
Despite the 30-degree temperature there was a sort of warmth about the place that made it a very fun experience. I will certainly be back to advance my poor skating skills.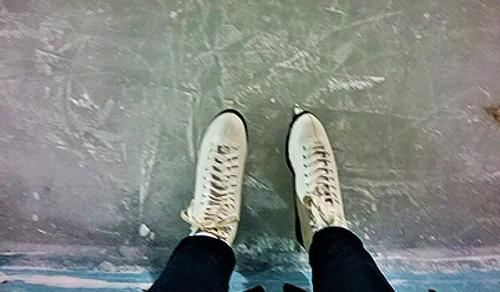 Deep River Waterpark is right off of US 30 in Crown Point, so it is a very easy place to find. The Plaza is open Thursdays and Fridays 4pm-9pm, Saturdays noon-10pm, and Sundays and holiday periods noon-9pm. It will be open until February. Deep River Waterpark ice skating prices are available on their website here.