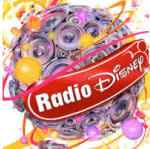 Wolf Lake Memorial Park hosts our brand new Pavilion and we have a wonderful schedule of events. Kids Week starts June 20, 2011 and culminates with Kids Day on June 25, 2011. Family friendly activities are scheduled and will end with a performance by the Radio Disney crew and a concert by Disney's artists Jasmine Sagginario and Amber Lily.
Many more events are scheduled including concerts, theatre performances, movie events, the Naturalization Ceremony (July 4, 2011) and a 9/11 Memorial Service. Please visit our website at www.hammondmarina.com for additional information.
Also at Wolf Lake, we are constructing the Water Garden Family Aquatic Center, due to open toward the end of the summer. During construction, you can still come out to windsurf or bring the family out for canoeing & kayaking (rentals available). Forsythe Park, located just to the north has a beautiful covered shelter available for rental or you can bring your family to take in a baseball game at the Little League Field.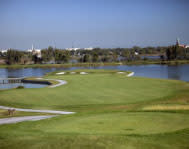 Please be sure to also visit Lost Marsh Golf Course for 18 - holes of golf on our beautiful championship course, 9-holes on our challenging Executive Course or take some time practicing on our driving range. Remember too, we also offer golfing lessons.
When you're finished, visit the Clubhouse to check out the great clothes and golf gear in our Pro-shop or treat yourself to a meal at the Restaurant at Lost Marsh where you can take in the incredible view on the gorgeous balcony. Call 219-932-GOLF (4653) to schedule a tee time. Visit us at www.lostmarshgolf.com.
For additional information on any of the events or happenings at the Hammond Port Authority, please visit our website at www.hammondmarina.com or call us at 219-659-7678. We hope to see you this summer!
Susan Tabers is the Marketing and Events Coordinator for
Hammond Port Authority , 701 Casino Center Drive, Hammond, IN 46320

This column was featured in the Northwest Indiana Times on June 3, 2011.