There's only a short time to take in the holiday season. Soon the colorful lights will stop blinking and the mistletoe will be taken down, so check these 5 FREE stops off your holiday bucket list while you still can!
Peteyville
Bundle up the kids and walk through Peteyville in Hammond. Gaze at the thousands of twinkling lights and walk through this huge and truly unique holiday display. Among the handmade decorations you'll also see Santa (of course), Darth Vader, Jack Frost and so many more characters. Peteyville has been entertaining visitors and residents for more than 30 years. It's a can't miss stop on your holiday bucket list!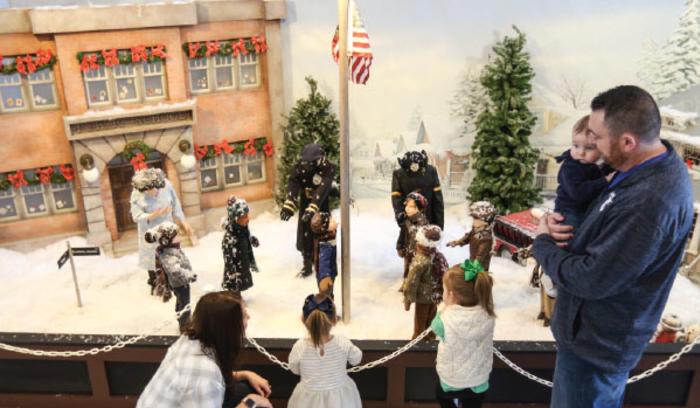 "A Christmas Story" Comes Home
Everyone remembers the infamous scene from "A Christmas Story" where Flick sticks his tongue to the flag pole at Warren G. Harding Elementary School. Here's your chance to take your photo with Flick - outside the Indiana Welcome Center in Hammond. We don't recommend you actually stick your tongue to the pole, but we do recommend you pop inside to enjoy the free exhibit, "A Christmas Story" Comes Home, where scenes from the movie are displayed for everyone to enjoy.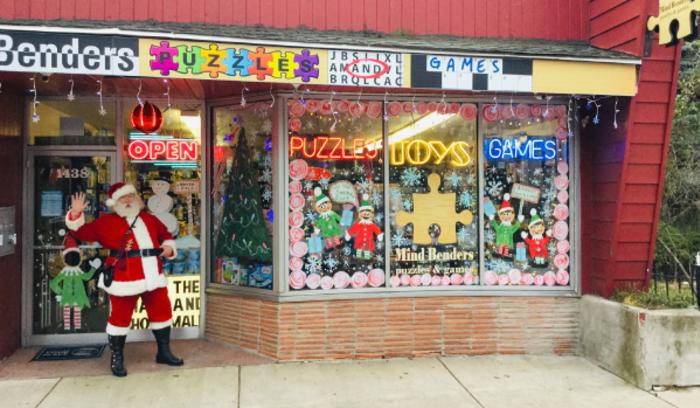 Downtown Whiting
Stroll through downtown Whiting to view their beautiful holiday displays and animated units along the picturesque 119th Street. Grab a quick bite to eat or finish off your holiday shopping at one of the businesses along the way.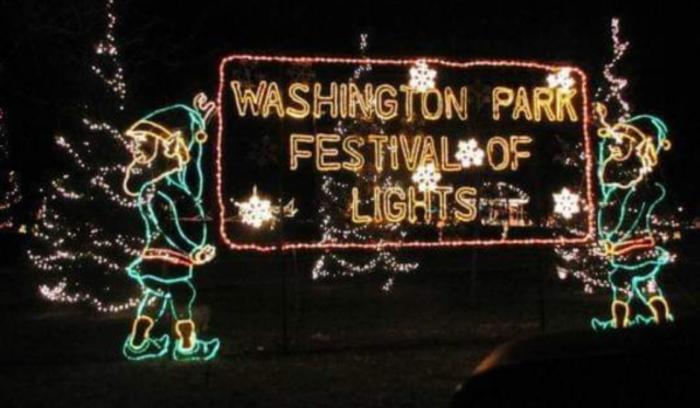 Washington Park
Fill your to-go mug with hot chocolate and cruise through Washington Park's Festival of Lights holiday display. More than five million bulbs light up the drive with holiday-themed displays. Best part? You can stay warm and cozy in the comfort of your car for this display!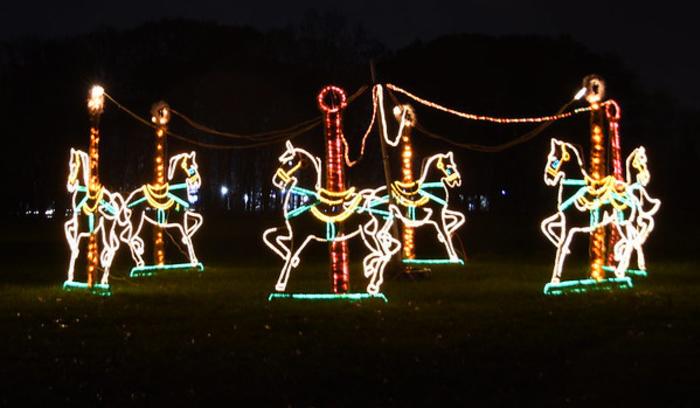 Sunset Hills Park
From dusk to nearly 10:00 p.m., families can also drive through Sunset Hills Park Winter Lights Display. Again, stay in the comfort of your car to view lighted displays that include farm scenes, a roller coaster in lights that stands more than 20 feet tall and Santa taking off into the sky pulled by his reindeer.
More Winter Fun
Find other winter activities in our blog posts below: