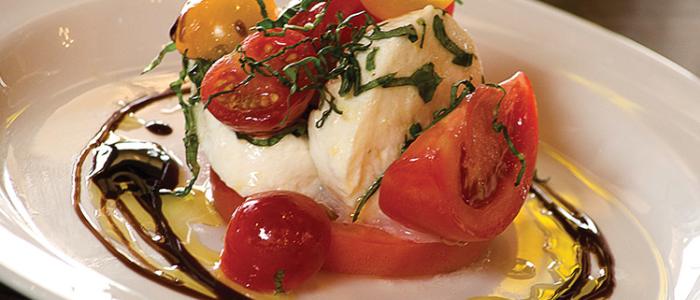 It's that wonderful time of year again, where I have an excuse to visit as many restaurants in a two-week period as possible. It'll all for the sake of research and saving money (wink wink)! Savor the South Shore, the region's 2nd annual Restaurant Week kicked off Monday, Feb 22nd and will run through March 6th.
Granted, I've been to most of the 30+ participating restaurants dozens of times, but with special menus, discount prices and another excuse to order dessert - I'm IN! This is the perfect opportunity to find your new favorite restaurant or visit an eatery you don't frequent often. I'm going to make it a point to drive a little further - as long as this snow holds off - this week.
I often find myself in a lunch rut, eating at the same sandwich shops. I wouldn't return if they weren't good; but there's just something to be said about sitting down at a nice restaurant and enjoy good company and great atmosphere.
In our second year, we have more than 30 restaurants participating and we're hoping this year's Restaurant Week will get residents and visitors out exploring the hundreds of options available. I don't normally eat 3 course meals, complete with starts and dessert, I'll be sure to leave happy - and full.
Be sure to glance at the amazing menus our chef's have created for this year's Savor the South Shore at www.alongthesouthshore.com/savor or follow us on Facebook, www.facebook.com/SavorSouthShore
The participating restaurants are as follows:

54 Main Bistro, Hobart
95ate5 Brew Pub, St. John
Abuelo's Merrillville
Asparagus, Merrillville
Bartlett's Gourmet Grill, Beverly Shores
Cabela's Black Oak Grill, Hammond
Ciao Bella, Schererville
Cooper's Hawk Winery and Restaurant, Merrillville
Don Quijote Restaurant, Valparaiso
El Taco real Restaurant, Hammond
Fahrenheit Two-Twelve, Crown Point
The Farmhouse Restaurant, Fair Oaks
Freddy's Steakhouse, Hammond
Gamba Ristorante, Merrillville
Giovanni's Restaurant, Munster
J's Breakfast Club, Gary
Jack Binion's Steakhouse, Hammond
Latitudes Waterfront Dining, Portage
Lighthouse Restaurant, Cedar Lake
Little Italy, Dyer
Miller Bakery Café, Gary
Patrick's Grille, Michigan City
Pikk's Tavern, Valparaiso
Sage Restaurant, Valparaiso
SP19 American Kitchen and Bar, DeMotte
Stadium Sports Bar and Grill, East Chicago
The Steakhouse at Majestic Star, Gary
Tapas Café, Merrillville
Teibel's Restaurant, Schererville
Timbrook Kitchens, Munster
T.J. Maloney's, Merrillville
Veterans Café and Grill, Gary