This past Saturday night, the South Shore CVA hosted a group of area business leaders and elected officials at Pikk's Tavern for a reception to celebrate the CVA's exciting new collaboration with Valparaiso University's Athletic Department.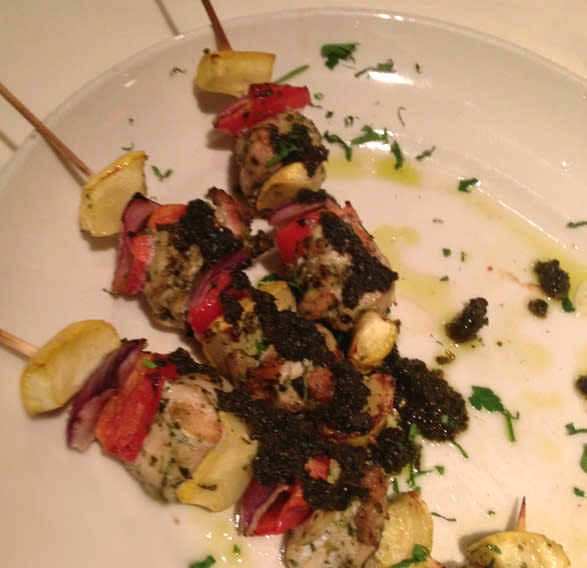 Before I discuss the exciting new partnership with VU, I'd like to give credit where credit is due and that is with the great team at Pikk's Tavern (62 West Lincolnway in Valparaiso). The mini cheeseburgers along with the shrimp cocktail, calamari and chicken skewers were absolutely delicious and the staff and overall atmosphere were first class all the way around. I highly recommend you stop in there to experience it first hand.
After the reception, the group headed over to watch our region's only Division I Men's Basketball team take on Wright State with first place in the Horizon League on the line. In addition to the highly anticipated match up on the court, the crowd and the fans watching at home got to see the brand new LED scorers table that was installed just one day before. This state of the art table, made possible in part by the SSCVA's new partnership with the Valpo Athletic Department, will allow for a more crisp, concise visual display for fans watching in the stands and at home during the webcasts of the game or the several national broadcasts on ESPN.
In fact, one of the main reasons the SSCVA decided to embark on this partnership with the University was to ensure our regional tourism message was seen on a national stage so people from across the nation could learn about how attractions like the Dunes and our beautiful beaches make the South Shore a great tourist destination.
Our partnership also allows for two of the strongest regional brands to share resources and ideas to better serve the residents of our great region. We're very excited about this new collaboration and we are looking forward to being a part of the continued growth and success of the VU Athletic Department.
PS...I almost forgot, VU battled all game and ended up on top in thrilling fashion to move into first place! Everyone had a blast!