It seemed that Old Man Winter wouldn't let go this year – but now we can finally enjoy warmer temperatures and more time outdoors. As you make your way around the South Shore, you'll see growth bursting from the ground and birds flying overhead. Make the most of your spring by visiting these outdoor areas to see spring wildflowers, migrating birds and other wildlife: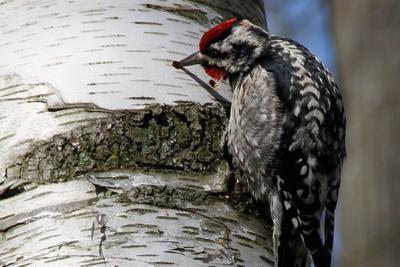 Indiana Dunes
Visitors will find moderate to difficult hiking options throughout the Indiana Dunes National Park and Indiana Dunes State Park sites. A hike through Cowles Bog will take you through a number of habitats including wetlands and dunes that is perfect for birding.
Journey on a number of trails through the marshes and prairies and look for spring flowers like the White, Yellow or Pink Lady Slipper varieties, Showy Orchid and Wild Lupine among others. The Wild Lupine blankets the oak savannas throughout the park a great place to see these spring flowers are to hike the Tolleston Dunes Trail or the Paul H. Douglas Trail at West Beach. New flowers pop up each week throughout the park, so no matter which you choose, you'll be sure to surround yourself with natural beauty. Photo from the Indiana Dunes National Park.
Learn more about the Indiana Dunes here.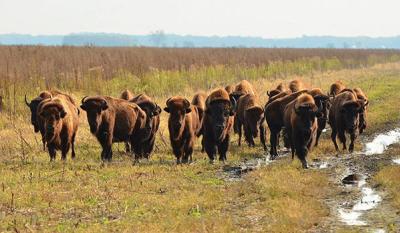 Kankakee Sands
Watch the prairie come to life at the Nature Conservancy's Kankakee Sands in Morocco. Migrating birds are making their way north; some will make their home in the area and some will stop on their way as they head further north. Hike through the prairies, oak savannas and sedge meadows; there are a number of hiking trails available to explore the diverse habitats. Keep your eyes peeled to see a variety of warblers and sparrows during your visit.
The bison herd will welcome calves during the spring as well! The bison can be viewed from a special viewing area at the Kankakee Sands. There are more than 7,000 acres of restored lands – providing a home for rare species of animals as well as flowers and grasses. 
Find directions and more about Kankakee Sands here.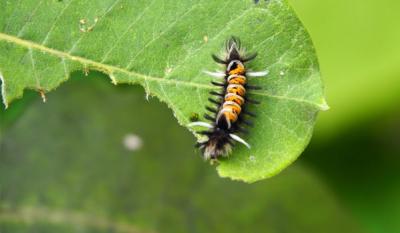 Friendship Botanic Gardens
This beautiful Botanic Garden was founded in 1936 after seeing similar gardens at the Chicago World's Fair (1933-1934). Dr. and Mrs. Warren were so impressed with the gardens at the fair, A Century of Progress International Exposition, offered land in Michigan City, Indiana to be the home of the International Friendship Garden and in 1936, opened to the public.
Today, visitors can walk through themed gardens, attend a number of special events or simply walk or hike through three miles of trails. In the Children's Garden, the spring brings a variety of flowers and herbs carefully selected "to provide a feast for the senses of smell, touch and sight." Walk through a variety of gardens like: Romanian Garden, Polish Garden, Scottish Garden, German Garden or the Norway Garden to see a variety of landscapes and flowers that bloom around the globe. During a hike, be sure to keep your eyes and ears open for a number of bird species like hummingbirds, finches, woodpeckers, mockingbirds and more.  
A great way to spend an afternoon, Friendship Botanic Gardens opens in May and remains open through October; Wednesday through Sunday. 
Find directions and more about Friendship Botanic Gardens here.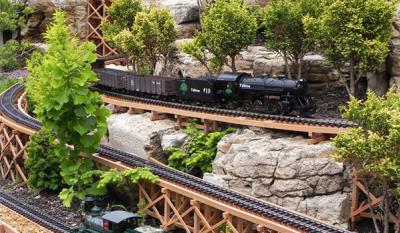 Gabis Arboretum at Purdue Northwest
(Formerly Taltree)
Venture through prairie, wetland and woodland landscapes at Gabis and in the Native Plant Garden, visitors can find plants native to northwest Indiana. The grounds include a variety of formal gardens including the popular Railway Garden. The Railway Garden is an outdoor garden-scale model train garden that tells a story of America's steam engine history (please note: the Railway Garden will not run during inclement weather).
While visiting Gabis, you'll also see rare and endangered species of plants and wildlife. Nearly 60 plant species exist here, including the state-endangered Trumpeter swans.
Find directions and more about Gabis Arboretum here.