Through the years, the South Shore CVA has recognized a number of amazing Northwest Indiana restaurants and their dedicated owners for providing delicious meals to residents and visitors along the South Shore. We've compiled a list of our "Restaurants of the Year" that should be on your South Shore restaurant bucket list.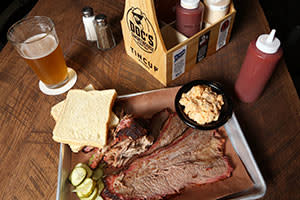 DOC'S Smokehouse and Craft Bar in Dyer (2016 Winner)
Our newest Restaurant of the Year is DOC's Smokehouse and Craft Bar and featured true southern BBQ. The meats are locally sourced and smoked slowly for the best flavors. The restaurant also features a craft bar stocked with local craft beers and more than 100 bourbons and whiskeys that accompany your favorite cuts of meat. DOC's is located in Dyer, Indiana.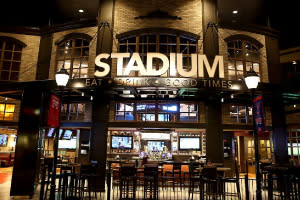 Stadium Sports Bar and Grill (2015 Winner)
Stadium Sports Bar and Grill is a great spot to grab lunch, enjoy a meal with the big game, or when you need a break from winning big at the Ameristar East Chicago Casino. They've taken a pub menu to the next level and offer everything from Colossal Wings and Potato Chip Crusted Cheese Curds to ½ lb. burgers, fillet and ribs. This is the place to be if you enjoy sports and sports memorabilia.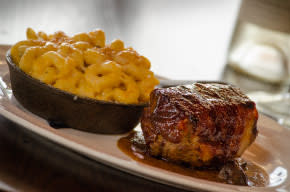 The Farmhouse Restaurant (2014 Winner)
Stop at the Farmhouse Restaurant at Fair Oaks Farms to enjoy American Farm Cuisine. They boast their menu isn't intimidating and it's simply great food that you'll enjoy. That's great – especially if you have some younger picky eaters to please! Diners can enjoy starters, pizzas, sandwiches as well as main plates like Lake Perch, steaks, pot roast and meatloaf. The Farmhouse also features a cozy atmosphere and when the weather permits, you can enjoy a meal on their expansive patio. If you have time, visit the Dairy, Pig, or Crop Adventure or stop by the Cheese Shop and take some favorites to go.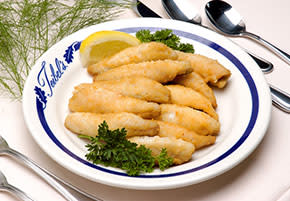 Teibel's Family Restaurant (2011 Winner)
Teibel's has been a family-favorite in the Region for more than 80 years! Teibel's started as a 12-seat diner on the highway. The family-owned restaurant is famous for their homemade fried chicken and boned and buttered fried perch. They also offer home-cooked steaks, burgers and sandwiches. Visit during the holidays to enjoy their extravagant Christmas lights and décor.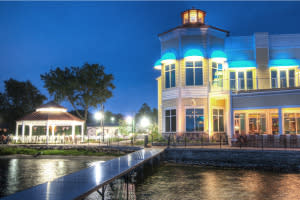 Lighthouse Restaurant (2009 Winner)
Enjoy a great view of Cedar Lake and delicious meal at Lighthouse Restaurant in Cedar Lake. During summer months, you can enjoy a relaxing evening on the patio while enjoying the water. Boaters are also welcome to dock while they dine. Guests can enjoy a number of seafood options: scallops, crab cakes, perch, salmon and lobster. Turf options include chicken, steaks and chops. Stop in for a full meal or a quick bite on the patio – you won't be disappointed in your visit.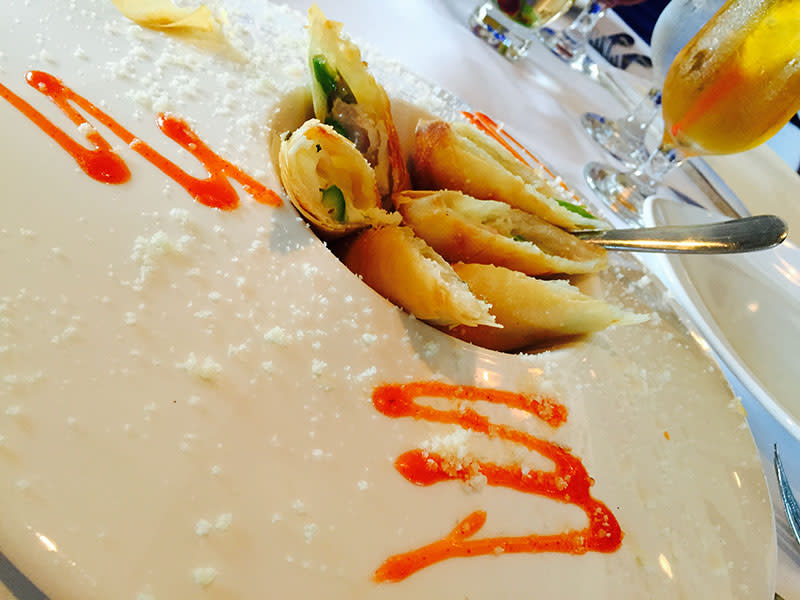 Asparagus Restaurant (2008 Winner)
If you're in the mood to try something out of the ordinary, you'll have to dine at Asparagus in Merrillville. Asparagus is a unique Asian fusion restaurant with flavors from Thailand, Vietnam and the Americas with classic French culinary artistry. Enjoy live entertainment in the lounge on the first and third Saturday night of the month while sipping on a signature cocktail from the bar. The fare ranges from Pho and curries to Stir-Fry and other creations from the Wok.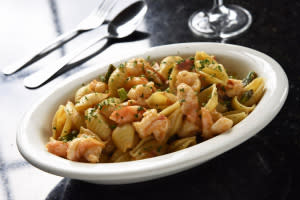 Café Borgia (2007 Winner)
Opened since 1986, Chef and Owner Mike Jesso has been serving Italian favorites and daily specials to the region and beyond. When dining at Café Borgia, you'll receive Italian favorites, prepared from the freshest ingredients while surrounded by hand-painted murals of Italy. Menu items range from pastas, risotto, lamb, pork and fish. Seasonal specials keep Café Borgia's menu fresh and innovative.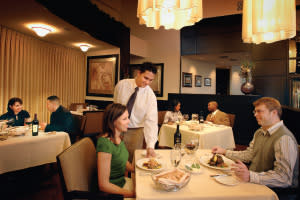 Gamba's Ristorante (2006 Winner)
Benito Gamba, owner, won Restaurant of the Year in 2006 for Gamba's Ristorante and in 2001 for Venezia Bar & Grill. Gamba closed Venezia Bar and Grill and opened Gamba's in 2006. OpenTable diners have voted Gamba Ristorante as one of the most romantic restaurants in the country; and it's not surprise to previous diners at Gamba's as they are known for a gorgeous atmosphere, delicious food and gracious hospitality. This is a can't miss stop in northwest Indiana! View their full menu or make reservations online at www.gambaristorante.com.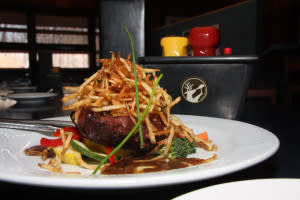 Chef Sanders/Bartlett's Gourmet Grill and Tavern (2005 & 1993 Winner)
(Closed as of June 2019)
Chef Gary Sanders was awarded twice with the Restaurant of the Year award for Miller Bakery Café – a restaurant in the heart of the Miller district of Gary, Indiana. While Miller Bakery Café is still open it is no longer operated by Sanders. Bartlett's Gourmet Grill and Tavern is a one-of-a-kind restaurant opened by Sanders and his wife, Nicole Bissonnette. The atmosphere is casual, its close the beach and the food is phenomenal! Stop by on the way to the beach, with the kids or just for an amazing meal.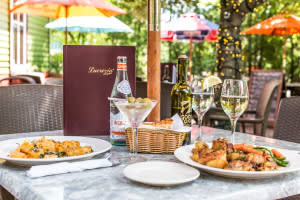 Lucrezia Italian Ristorante (2004 Winner)
If you're in the mood for Northern Italian food, you have two options with Lucrezia; Lucrezia Ristorante in Crown Point and Lucrezia Café in Chesterton. Both offer friendly atmosphere, delicious food and handmade cocktails. Menu items include pastas, pizzas, steaks and their famous lamb entrees. You can take a taste of Northern Italy home as well, Lucrezia's sister company, Good to Go offers gourmet items like imported olive oils and balsamic vinegars and other gourmet food items. Good to Go by Lucrezia is located in Chesterton.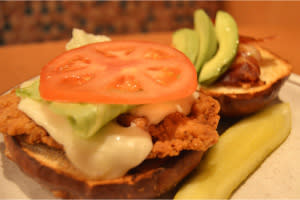 Johnel's (2003 Winner)
For a variety of selection for breakfast, lunch or dinner – stop in to Johnel's in Hammond. They are open year-round and cater to families and travelers, especially those with picky eaters. Fare ranges from hamburgers and sandwiches to hearty breakfast choices that are served all-day. Visit online to view their menu.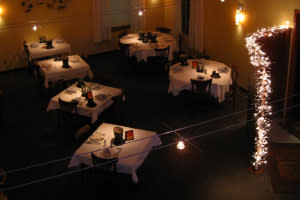 Café Fondue (1998 Winner)
Café Fondue is the perfect place for a romantic date night or special celebration when you're looking for something different! Dive into delicious cheese fondues for appetizers and enjoy entrees of seafood, beef or chicken. Not to worry if you are a vegetarian, there are options for you, too. Don't leave without dipping your dessert in chocolate, white cloud, caramel, raspberry swirl or coconut chocolate fondue!