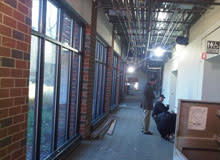 We are truly on the edge of our seats, eagerly awaiting the opening of the White Lodging Hospitality and Tourism Management Center in Hammond for the fall semester. The Hospitality and Tourism Management Program at Purdue University Calumet is leading the way for a new generation of top chefs, hotel general managers and nutrition experts among other hospitality careers.
When the construction of the new facility is completed, students will have the newest tools at their disposal in an interactive learning facility. It will include a teaching kitchen, beverage service laboratory, working kitchen and computer lab. The South Shore CVA staff had the opportunity to tour the construction and was impressed with the plans and progress.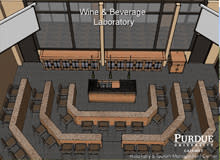 The vision of Mike Flannery, Executive Director and the HTM Program is to "guarantee that the guest experiences something special." This new center will give its students every opportunity to learn how to do just that.
Read more about all the hospitality programs happening throughout our area in an article on nwi.com.
For updates, find the HTM program at Purdue Calumet on Facebook by clicking here.