Adventures in the Park - Seasoned Scholars
3/20/2021
775 Meridian Road
Valparaiso, IN 46383

Website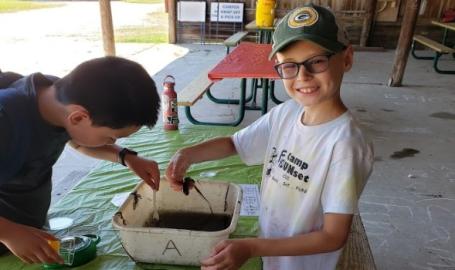 Is your child tired of sitting in front of a screen all day? Send them to Sunset Hill Farm to spend time exploring STEM and the natural world around them. Offered weekly with varying topics and activities. Our Seasoned Scholars program is a breath of fresh air! Register at https://apm.activecommunities.com/portercountyparks/Activity_Search?txtActivitySearch=seasoned%20scholar&applyFiltersDefaultValue=true&cat=Activities
Ages: 6-12
Location: Sunset Hill Farm
Price: $8
Program Topics and Dates:
February 2—Magic Magnets: What are magnets and why are they important? Join us as we explore the fascinating world of magnets!
February 20—How to Grow Plants Without Soil: Learn about hydroponics and build your own micro hydroponic system! Seedlings will be provided to start your hydroponic garden.
March 2—Grab Lab: Animals have unique physical traits that allow them to grab food or other items. We will build tools that imitate nature and experiment with designs to find the best way to grab different types of items.
March 20—The Wright Dynamic: Who doesn't love building paper airplanes? Do you want to know why they can fly? Come learn about aerodynamics with us and let your curiosity soar.
All Adventures in the Park programs will be held indoors for the season. Closed toed shoes and masks are required.