Albert's 16th Annual Auction for MS
October 6, 2019
7770 Corinne Drive
Hammond, IN 46323

Website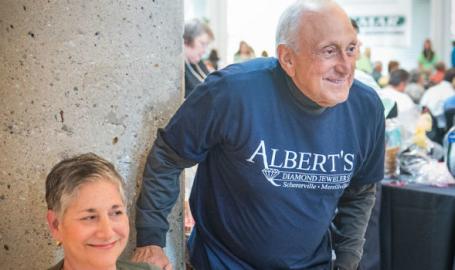 Multiple Sclerosis (or MS) is a chronic, often disabling, disease that attacks the central nervous system (CNS) which is made up of the brain, spinal cord, and optic nerves. Symptoms may be mild, such as numbness in the limbs, or severe, such as paralysis or loss of vision. Today, new treatments and advances in research are giving new hope to people affected by the disease. There are over 2.3 million people affected by MS worldwide.

Albert's Diamond Jewelers is hosting our 16th Annual MS Auction on October 6, 2019 at the Indiana Welcome Center! The Halpern & Albert's Family rely solely on donations & sponsorships from the community for this fundraiser and without your support there wouldn't be an event!

Advance Admission Ticket Sales $10 - Day Of Auction $15

Please contact msauction@albertsjewelers.com or 219.322.2700 x181 for more information on how to donate or volunteer. Thank you!