Butterfly "Big Sit"!
This event has already passed. Please check our calendar for more fun events in the region!
July 6, 2019
Kankakee Sands Native Plant Nursery
1492 W 250 N
Morocco, IN

Website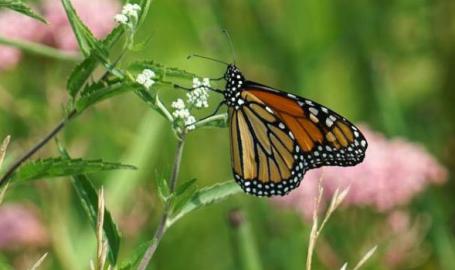 Maybe you've heard of a "Big Sit" for birds where all you do is find a spot, sit, and watch the birds around you. Let's have one for butterflies at Kankakee Sands! No hiking in the heat required. There will be a a tent for some shade and to watch the Regal Fritillaries and Monarchs float on by. Bring a cool drink and a snack to share with friends. Don't forget your lawn chair and your butterfly field guide. Meet at the Kankakee Sands Native Plant Nursery. Contact Alyssa Nyberg (anyberg@tnc.org, 219-866-1706) or Marilyn Diller (MarilynDiller@yahoo.com) for more information.