Cabela's Easter Event
4/13/2019, 4/14/2019, 4/15/2019, 4/16/2019, 4/17/2019, 4/18/2019, 4/19/2019, 4/20/2019, 4/21/2019
7700 Cabela Dr.
Hammond, IN 46324

Website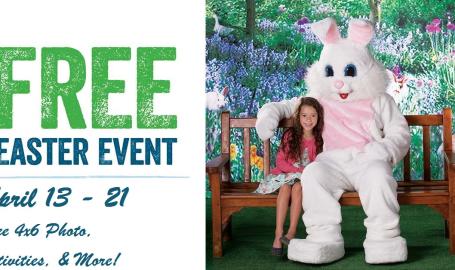 Join Cabela's April 13th - 21st for FREE Easter Activities!
FREE 4x6 Photo!
Saturdays 11am - 6pm
Sundays 12pm - 5pm
Monday - Thursday 5:30pm - 7:30pm

Free Giveaways Monday - Thursday for the first 75 kids to have their photo taken, starting at 5:30pm.

Free Crafts!
Saturday April 13th 12pm - 5pm
Sunday April 14th 12pm - 4pm
Friday April 19th 3pm - 7pm
Saturday April 20th 12pm - 5pm
Sunday April 21st 12pm - 4pm

Free Easter Egg Hunt !
Saturday April 20th 2pm
Registration starts at 1:30pm
Ages 2 - 10yrs old