Chesterton's European Market
May 30, 2020 - October 31, 2020
Broadway and Third Street
Chesterton, IN 46304

Recurrence:

Recurring weekly on Saturday

Phone:

219-926-5513

Time:

8:00 AM to 2:00 PM
Website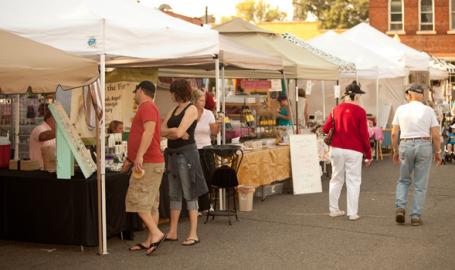 Please note the guidelines the market is setting below.
We will have 10 vendors in attendance:
Mark's Farm and Greenhouse
R&M Honey
Kajer's Greens
Anna's Kombucha
Chistina's Homemade Goodies
Bennett Farms
Flagels Sugarhouse
A Spice Above
Kriss's Kountry Kitchen
Elite Sweets
*We will maintaining a minimum of 6 feet of Social Distance for all market vendors and patrons.
*We will have a limit of 86 persons on site at a time, and we will be metering access to the Market Area. Please Note: This number will INCLUDE vendors and staff.
*The wearing and use of masks/cloth face coverings will be REQUIRED for all vendors/staff, and patrons while inside the Market Area. If anyone does not have a mask, they will be available for sale.
We are adhering to the guidelines put forward by the Town Council of Chesterton, in which the Market occurs.
We the staff of the Chesterton European Market will continue to take any and all precautions to protect our vendors, staff and patrons from spreading or contracting the COVID-19 virus.
At this time (and at least until the recommendations of the Town, County and CDC change) the use of masks will be required within the Market Area.