Chicago Days
September 29, 2019
1201 East 1000 North
LaPorte, IN 46350

Website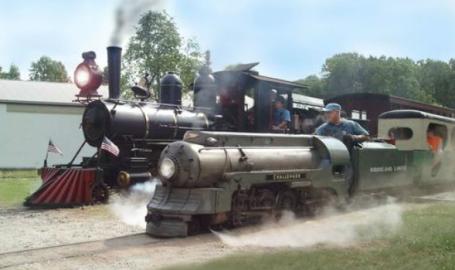 Two of the most fondly remembered rides are the miniature steam train from Kiddieland in Melrose Park that carried families since the 1930s and the Brookfield, Salt Creek & Western Railroad that meandered through the Brookfield Zoo, that ran from 1967-1985.  
A pair of steam locomotives ran at Kiddieland are "The Hudson" and "The Northern" which are art deco streamlined trains of the 1930s.  The museum will have the Hudson in operation.

At the Brookfield Zoo, three locomotives were in operation - two steam engines,  nicknamed "The Blue Goose" and "Granny", and a diesel powered locomotive, fondly called "Rudy", commissioned by the late Elliott Donnelley of RR Donnelley Printing.
Ride these trains again on this special weekend.