Create a Clock at Lambstone
April 4, 2019
1555 West Lincolnway, #101
Valparaiso, IN 46383

Website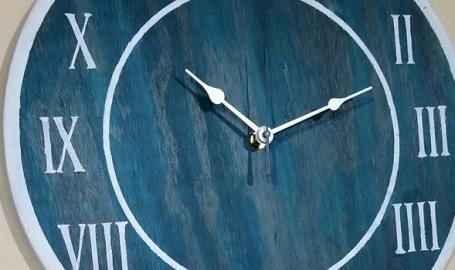 We are making time count at Lambstone Cellars Winery! We have over 20 stains to choose from - any color available for your numbers and customizing. Choose Roman numbers or school house numbers and varying sizes. We will have many stencil options available. Choose your clock size of 12", 16" or 24" along with your number style when you purchase your ticket.

If you're looking for something specific, just message Didonna Crafts, and we'll do our best to make it happen for you. Must have your request in 7 days prior to the class.
CUSTOM ORDERS: Please message Didonna Crafts with your stain color and a picture of your design request.
No refunds.