Cruise Nights Presented by Adrian A. Santos, North Township Trustee
9/22/2021, 10/27/2021
8554 Indianapolis Blvd.
Highland, IN 46322

Website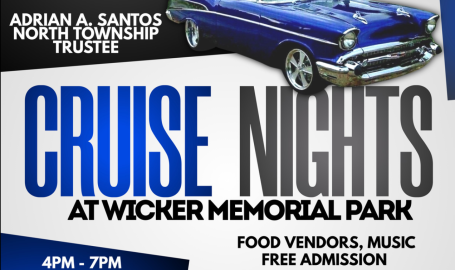 The Office of the North Township Trustee, Adrian A. Santos presents Cruise Nights 2021!
Join us for a series of nights filled with classic cars, food, music and fun!
Parking opens at 3:30pm for each event, with the viewing of vehicles from 4pm-7pm at Wicker Memorial Park (Ridge Rd. & Route 41/Indianapolis Blvd., Highland, IN).
With limited availability open for vehicles, please contact Kelly Bridges at 219-313-3934 for more information