Deep River Trail Clean up
May 15, 2021
8163 Ainsworth Road
Hobart, IN

Website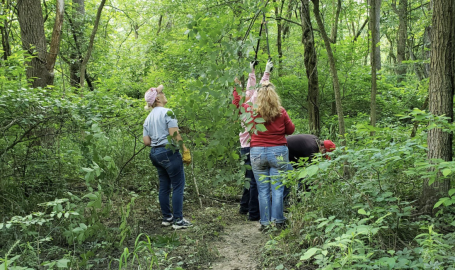 This event is hosted by The Lake County Bridle and Saddle Club Inc. and Lake County Parks Department.
Come out to Deep River County Park to help up clean up the trails. The trails have a tendency to get overgrown and we could use YOUR HELP! We, The Lake County Bridle and Saddle Club, are working with The Lake County Parks Department for this event. This event is open to the public so anyone can come to this event and help clean up the trails. Whether it is picking up garbage on the trails, trimming trees or moving branches, we would appreciate ANY and ALL help. While we may be a horseback riding group that utilizes the trails for recreational purposes, we also know others use the trails for hiking, biking and walking their dogs.
Our President is trying to get the community involved to do great things that will benefit not only us as horseback riders but will also benefit other members in our surrounding areas who enjoy Deep River County Park.
When: May 15th, 2021
Where: Flying Field off Ainsworth Rd.
Time: 9:30 A.M. (we will see how many show up and evaluate which areas to cover)
What to bring: Gloves, Loppers, pruning shears, garbage bags, any outside garden equipment you feel comfortable using to help clean up the trails, a smiling face
What to wear: Shoes you are okay getting muddy, long pants, long sleeves, hat and wear some bug spray!
PLEASE R.S.V.P. to this event so we can get a head count as to how many people we can count on for this wonderful event.
If you have any questions, please contact Lake County Bridle and Saddle Club directly via Facebook messenger or by calling our President, Shana, at (219)-477-9659. You can also contact The Lake County Parks Department