Family Arts Festival
February 23, 2020
1040 Ridge Road
Munster, IN 46321

Time:

10:00 AM to 2:00 PM
Website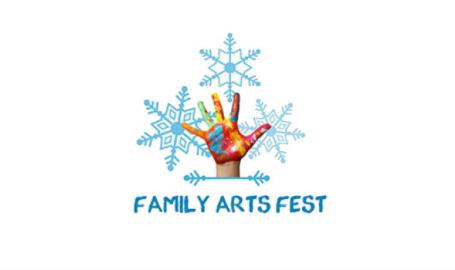 Ralph's World
Theatre At The Center  // 10 am
Ralph's World is the mega fun musical planet where kids rock, rock, rock and dance, dance, dance to their own and their parents' delight. Ralph's World runs one hour long (fun for ages 3-7 and adults)
$8.00 Children; $10.00 Adults
Theater Tours
Theatre At The Center // 11:15 am – 12:15 pm
See the ins and outs of Theatre at the Center. Tours will start by the theater doors every 15 minutes.
Free; Fun for all ages
Face Painting
Theatre At The Center  // 10 am – 2 pm
Free
Maurice Sendak: The Memorial Exhibition
South Shore Arts // 10 am – 2 pm
Let the wild rumpus begin! The gallery will present 50 illustrations by Maurice Sendak, author and illustrator of "Where The Wild Things Are". Fun activities for the whole family will be provided throughout the gallery. More information about the exhibit can be found at SouthShoreArtsonline.org
Free; Fun for all ages
Monster Drawing Workshop
South Shore Arts: Studio B // 10 am – 2 pm
Learn how to draw a monster in the fun 30 minute workshop.
Free; Fun for all ages
South Shore Arts Class Workshops
South Shore Arts: Studio A // 10 am – 2 pm
Sample the classes offered at South Shore Arts with short workshops in ceramics and printmaking.
Free; Fun for all ages
Theater Games
Theatre At The Center – Preschool Studio Room // 10 am – 2 pm
Sample the children's classes offered at Theater at The Center
Free
All Tyed Up
Board Room // 10 am – 2 pm
Create your very own tie-dye work of art! Choose what to tie-dye, make it and take it home!
Items are $10 & up; Fun for all ages
Listen to the Orchestra
Northwest Indiana Symphony - Rehearsal Studio // 10 am – 1 pm
Listen in to the sounds of the Northwest Indiana Symphony Youth Orchestra
Free
Trama Catering // 11 am – 1 pm
Hungry?  Trama Catering will be selling snacks and finger foods.
Brunch
Trama Catering  // 11 am – 2 pm
A delicious all you can eat breakfast and luncheon champagne brunch in the ballroom. Reservations can be made at 219-836-1930. 
$12.00 Children; $25.00 Adult
John Denver's Almost Heaven
Theatre At The Center  // 2:30 pm
This musical tribute is an intimate celebration of John Denver's life and career. From growing up in a military family to his emergence on the 1960s folk scene, the climb to '70s superstardom and his later career of the 1980s and 1990s, John Denver's story is brought to life.
Tickets: $46
South Shore Arts
Gift Shop // 10 am – 4 pm
Shop local goods from artists around the region.
Don't Miss!
Rochelle Lazauskas signing and selling "Moey And The Kitty in the City"
Elite Sweets – Selling homemade treats and sweets
Ladies Gourmet Popcorn – Selling and sampling a variety of popcorn flavors!
Veronica Napoli – Creating and selling felt monster creations
Katie's Clips – Purchase handmade accessories for all ladies!
Special Appearances by characters from upcoming Theatre for Young Audiences productions, Munster Public Library, UFC Gym, Miss South Shore – Krystal Quagliara and Reggie The Mascot Hall of Fame mascot
Information Booths – Interested it taking a class, seeing a show or finding out what's coming to the Center? South Shore Arts, Theatre at the Center and Northwest Indiana Symphony will all have information stations to answer your questions.