Ghost Hunting Tour of The Lake of the Red Cedars Museum
October 23, 2020
The Lake of the Red Cedars Museum
7408 Constitution Avenue
Cedar Lake, IN

Website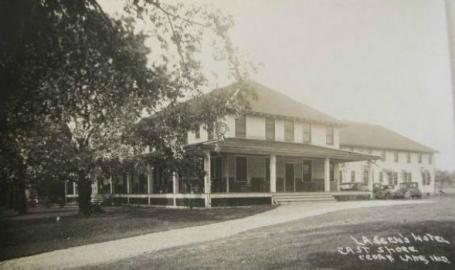 Join us for a spooky night searching for the spirits at the Lake of the Red Cedars Museum. (Giant museum building behind the police station).
The location was once a very busy resort destination for Chicago's high society during the Prohibition era. Its a large hotel that's seen many visitors over the years. It was also a building that housed ice farmers going back to the early 1900's.
Many have had strange experiences here, while exploring the hotel. Experiences included unusual photos, hearing voices, unexplained apparitions, shadows, lights and sounds.
You'll be using a number of ghost hunting tools like EMF meters, Rem Pods, night vision cameras, ghost boxes, the phantom box and tons more!
Our guests over the years have captured EVP and video here that they believe are otherworldly in origin.
From stories of a little boy named Timmy who still runs through the halls, to an old bartender named Oscar still keeping tabs on his customers to a woman in white seen standing looking forlornly out of the front window as well as many other strange encounters, perhaps you will experience them as well.
While you may or may not find the spirits that linger, expect a fun evening exploring and looking for the evidence of them.
Only $33 for a night of Supernatural fun! YOU be the ghost hunter and see what you find!
Sign up directly through our website: www.chaostrips.com
Reservations Required. Limited to 20 people.