Hocus Pocus Party in the Park 2021
July 23, 2021
217 Gregory Street
Schererville, IN

Time:

5:00 PM to 10:30 PM
Website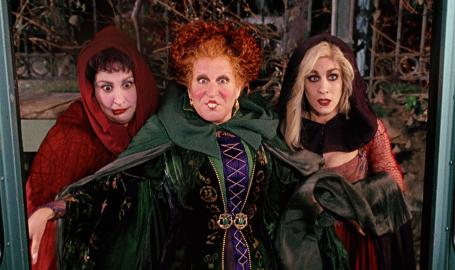 Hocus Pocus Party in the Park is back! This Summer staple Is sure to bring the wicked out of every age!
The Sanderson sisters have returned to Schererville and are eager to wreak havoc!
Join Schererville Parks as we celebrate one of "funnest" holidays of the year, HALLOWEEN and a FREE showing of HOCUS POCUS!
This is an all out Halloween party so DRESS accordingly...in COSTUME!
Festivities Include:
LIVE DJ 
HELICOPTER CANDY DROP (Free) 
BEER GARDEN 
COSTUME CONTESTS (Free)
BLOOD DRIVE (Free)
FOOD TRUCKS 
PNP POP UPS (Unique Crafters and Vendors) 
GIANT BUBBLE MAKING (Free)
BALLOON ARTIST (Balloontacular) 
TATTOO ARTIST 
BOUNCES HOUSES
HOCUS POCUS MOVIE 
 (Free) (9pm/dusk)
MORE TO COME!
The magic begins at 5pm! The Sanderson sisters debut at 9pm (dusk)!
Interested Vendors & Crafters can reach us at jbarnes@schererville.org.