Indiana Dunes Birding Festival
May 13, 2021 - May 16, 2021
1600 N 25 E
Chesterton, IN 46304

Recurrence:

Recurring daily
Website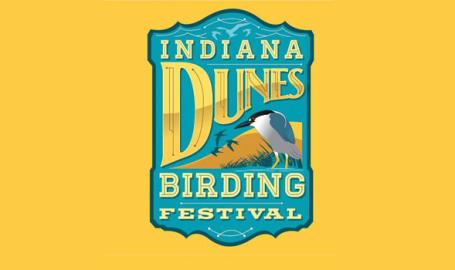 Celebrate the migration of birdlife through the Indiana Dunes region this May 13-16 at the seventh annual Indiana Dunes Birding Festival. The festival is a joint partnership with the region's major environmental groups highlighting the dunes area's rich biodiversity and bird watching opportunities to create a positive impact on the economic, conservation, and environmental education for visitors and residents to the Indiana Dunes region. The event is being organized by the Indiana Audubon Society and includes both the Indiana Dunes National Park and Indiana Dunes State Park as site hosts.
Activities include nearly 150 guided carpool tours to view migrating birds, presentations, workshops, live birds of prey, and more. The festival also includes a vendor marketplace, evening excursions, and social events, as well as a hybrid virtual option in 2021.  The Saturday keynote presentation will feature 2021 speaker, Scott Weidensaul.

General early-bird registration begins in early March.

2021 Festival Keynote: Scott Weidensaul
A World of Wings: Migratory Birds on a Changing Planet
Saturday 6:00pm-8:00pm / Virtual Livestream
Even as scientists make astounding discoveries about the navigational and physiological feats that enable migratory birds to cross immense oceans or fly above the highest mountains, go weeks without sleep or remain in unbroken flight for months at a stretch, humans have brought many migrants to the brink. Based on his forthcoming book "A World of Wings," author and researcher Scott Weidensaul takes you around the globe -- with researchers in the lab probing the limits of what migrating birds can do, to the shores of the Yellow Sea in China, the remote mountains of northeastern India where tribal villages saved the greatest gathering of falcons on the planet, and the Mediterranean, where activists and police are battle bird poachers -- to learn how people are fighting to understand and save the world's great bird migrations.