International Woman's Day Speaker Series
March 8, 2020
230 W Washington Street
Rensselaer, IN 47978

Time:

9:00 AM to 11:45 AM
Website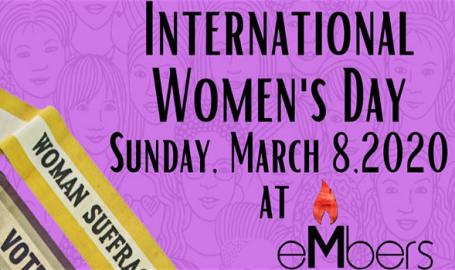 This is an RSVP for the speaker series that begins at 9am.
SPEAKER SERIES & PROGRAMMING: 9:00 am - 11:45 am (8-9 am - Networking, Coffee and Donuts / 9 am Speakers / 11:45 am end)
Welcome Speaker: Sara Kinsell highlighting the 50 year celebration of when women gained full national membership in FFA.
Keynote Speaker: Judge Patricia A. Riley (Rensselaer native) Exploring how women from local to nationally influence their communities.
Special interactive activities open to all attendees. Items highlighting the 100th anniversary of women's right to vote. Looking at past, present and future endeavors of women impacting families, community and business.
Limited seating for the speaker series, please RSVP
Join us directly following the Speaker Series for the Boutique Market. Free and open to the public.
SHOP: 12:00 pm - 5:00 pm
Explore and shop locally owned Woman made goods and Women owned businesses. A large variety of booths and goods! Make and take inspiring art. Become more involved in optional breakout table talks with other attendees.