Lockdown w/ Doogie & Rick Waid
September 28, 2019
226 S. Main Street
Crown Point, IN 46307

Website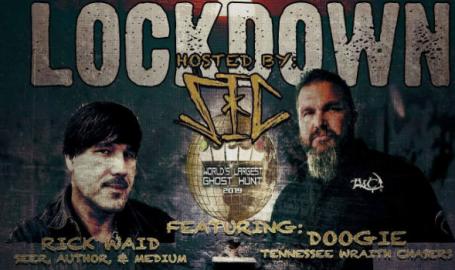 Join the Supernatural Investigation Crew on Saturday, September 28th, 2019 at The Old Jail / Sheriffs House in Crown Point, IN.

We will be bringing a few of our friends along with us. Joining us will be Doogie TWC from the Tennessee Wraith Chasers and Author & Seer Rick Waid

YES! You will be locked inside a cell

Brunch Tickets - $65.00 (Only 30 Tickets)

Includes - Brunch at 12 Islands Restaurant, Q&A & 2-hour Investigation

Dinner Tickets - $85.00 (Only 30 tickets)

Includes - Dinner at 12 Island Restaurant, Q&A, & 3-Hour Investigation

Rick will be offering private readings for an extra charge during both events.