Manhattan at the Mansion
April 27, 2019
631 Washington Street
Michigan City, IN 463602

Website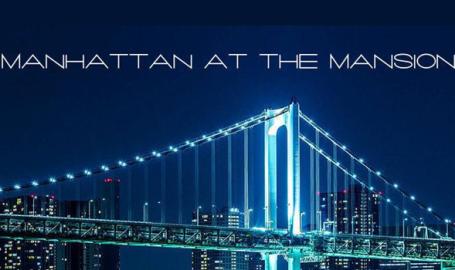 Manhattan at the Mansion is an event you will not want to miss. Get ready for a night of music, wine, and a historic look at Manhattan making!

Steve and Mary E., along with Zorn Brewery, The Brewery Lodge, and Barker Mansion Civic Center come together for Manhattan at the Mansion April 27, 2019. The evening kicks off with a VIP "Michiana's Best Manhattan" event in the newly renovated meeting spaces at Barker Mansion. Enjoy samples of the areas best Manhattan, hand-crafted by professional mixologists in the heart of Michigan City.

Manhattan At the Mansion brings you an upscale event in the heart of Michigan City's History and the Uptown Art's District. This event is certain sure to tickle your senses as we feature David Lahm, tickling the keys along with Steve Champagne and Mary E and Dan Moser on bass . The musical trio have brought numerous music events to the area with their eclectic blend of jazz, blues, and pop standards and now with the addition of local bassist Dan Moser listeners can anticipate a whole new beat!

VIP ticket holders will be learn about the history of the "Manhattan" before the areas Best Manhattan Maker contest begins. VIP guests will enjoy sampling complimentary Manhattans shots from local celebrity Manhattan mixologists. Be the judge as you enjoy the newly renovated meeting spaces at the Barker Museum and Civic Center. Then sip your way through the Mansion as retire to the grande parlor for a night of live music, and yes, even dancing!

General Admission gains you access to grand Barker Mansion of Michigan City. Included is a night of music, dancing, libations all served up in the beautiful Barker Mansion. Your ticket includes museum tours, music by Steve and Mary E., along with Michiana's own Dan Moser and Manhattan's own jazz pianist, David Lahm, and your first pour of Zorn beer or wine, in your customized "Manhattan at the Mansion" souvenir glass.

20% of all ticket sales goes directly to the Barker Mansion & Civic Center! More details to follow!

Tickets go on sale March 2, 2019. Online ticket sale ends 4/26/2019 at noon. Tickets will be available at the door with a $5 upcharge and based on availability.