May Stout Madness!!
This event has already passed. Please check our calendar for more fun events in the region!
May 11, 2019
1555 West Lincolnway, Suite #105
Valparaiso, IN 46385

Website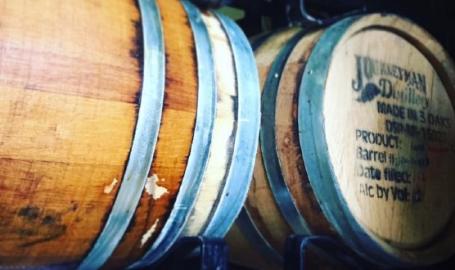 Hey Folks!! Did you know that Four Fathers is officially 5 years old?! While they normally have a big party to celebrate, they are changing things up and doing a massive bottle release!! This isn't taking the place of the party but that festivity will be pushed to a later date! Here's the bottle release details!!
BA Samoa Delite - This tasty milk stout with caramel and coconut aged in Journeyman barrels will be available in 22oz bombers for $18. NO LIMITS.
BA Sloth ❤️ Chunk - a fan favorite double milk stout with peanuts, caramel, and chocolate aged in Journeyman barrels. Can someone say Baby Ruuuuuuth? Also available in 22oz bombers for $20. NO LIMITS.
Sloth ❤️ Chunk - This OG will be available in 4-pack 16oz cans for $20. NO LIMITS.
And to top that all off... What do you all say to some:
BA Take the Cannoli - Our Cannoli inspired pastry stout brewed with lactose, chocolate, vanilla, cinnamon, and pistachio aged in Journeyman Barrels. Available in 500mL bottles for $16. LIMIT 2 PER PERSON.