NWI GPO Walking Ghost Tour and Beer!
October 24, 2019
100 Lincoln St.
Porter, IN 46304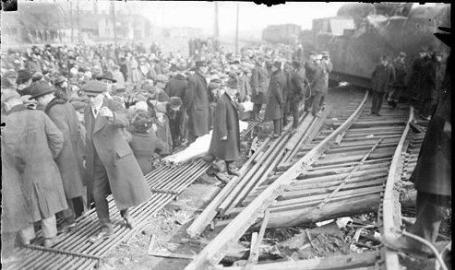 Who's ready for some spooky stories? Come join NWI Girls Pint Out for a haunted walking tour! We'll meet at Plat 35 brewery in Porter. The walking tour will start promptly at 6:30pm-7:30 and guided by Jayde Starmapper professional ghost hunter and storyteller of the famously haunted Chesterton area . After the walking tour we'll enjoy some beer and light appetizers at the brewery.
.
Ticket price of $30 includes the haunted walking tour, light appetizers, pint of beer and beer tastings.
After the tour Jayde Starmapper will also give private tarot card readings for an additional $15 per person.
Limited to 25 people-purchase tickets early! This is a 21 and over event and ladies only! We do have plans for a co-ed event soon!
NOTE: photo is from Porter, IN Train Wreck circa 1921