SchererDaze - Zombie Week (Ages 4-12)
June 14, 2021
500 East Joilet St
Schererville, IN 46375

Time:

9:00 AM to 12:00 PM
Website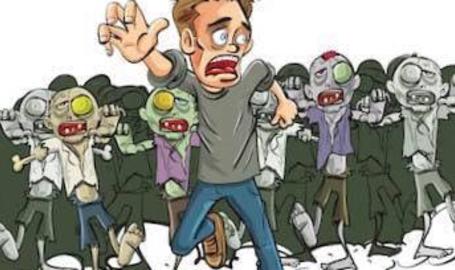 Is your child prepared for the Zombie Apocalypse!?! Schererville Parks has got the training your child needs!!
SchererDaze Zombie week is back!
This Summer camp provides hands on training for any age to learn, survive and thrive when those ZOMBIES come a chasing!!
Each day kids will be split up into 3 different age groups. Every day will provide science, crafts, sports, snack and more ALL centered around ZOMBIES!
**THIS CLASS WILL FILL UP!!**
DATE: June 14 - June 17, 2021
TIME: 9 AM—12 PM
LOCATION: Schererville Community Center
LIMIT: Max #100 kids per week
FEE: Resident — $60 /NR - +20%