St. Patrick Parade 2020
March 7, 2020
400 - 1100 Franklin Street
Michigan City, IN 46360

Website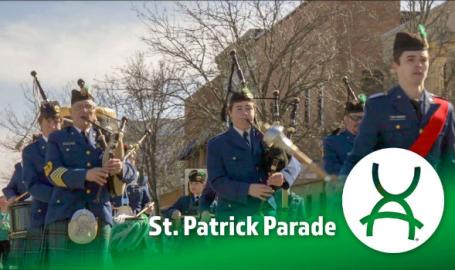 The brisk March breeze, the bellow of bagpipes, and the laughter of children. What do these sounds have in common? They signal the return of the St. Patrick Parade to the Uptown Arts District® of Michigan City!
Celebrate with friends and family as the parade once again stomps down Franklin Street. Stay tuned as we release more parade information in the coming weeks.
Want to participate? Contact Johnny Stimley at 219-229-1567.