Summer Public Show - Apollo 11: The First Landing on the Moon
7/12/2019, 7/19/2019, 7/20/2019, 7/26/2019, 7/27/2019
199 East 70th Avenue
Merrillville, IN 46410

Phone:

(219) 650-5486

Time:

7:30 PM to 9:00 PM

Price:

$4.00 for adults, $2.00 for children
Website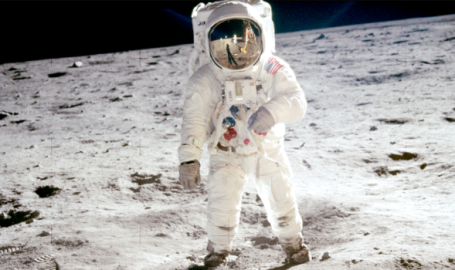 The Merrillville Community Planetarium presents Apollo 11: The First Landing on the Moon, a public program beginning on July 12 and continuing through July 27. The show will be presented on Friday, July 12, 19 and 26, as well as Saturday, July 20 and 27 at 7:30 PM. Additional showings may be added if needed. The planetarium opens for seating 30 minutes before the show begins. No one will be admitted after the program starts.

Celebrate the 50th anniversary of the first landing on the moon! The moon landing was one of the greatest adventures of mankind. Feel the launch of the world's most powerful rocket, and watch as astronauts Neil Armstrong and Edwin "Buzz" Aldrin become the first humans to walk on the moon.

Admission to public programs is $4 for adults and $2 for children. Sorry, but we cannot accept debit or credit cards. Seating is limited and should be reserved by calling (219)-650-5486 or on the website mcpstars.org. Large groups can arrange for a private show by calling the planetarium at (219)-650-5486.

This is our final public program for the 2018-19 school year. Our next public show will be in October 2019. The planetarium is located in Clifford Pierce Middle School in Merrillville, Indiana. Please park and enter on the south side of the building.