Tarot 101 Class with Jayde
September 23, 2021
1501 Broadway Suite B
Chesterton, IN 46304

Website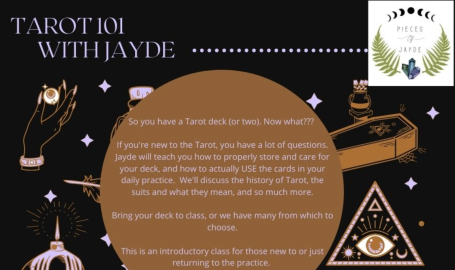 So you have a Tarot deck (or two). Now what???
If you're new to the Tarot, you have a lot of questions. Jayde will teach you how to properly store and care for your deck, and how to actually USE the cards in your daily practice. We'll discuss the history of Tarot, the suits and what they mean, and so much more.
Bring your deck to class, or we have many from which to choose.
This is an introductory class for those new to or just returning to the practice.
$15/person
Register online at www.piecesofjayde
By phone 219.779.7625 or in person at the shoppe