The Haunted Pub Crawl of Valparaiso
10/23/2021, 10/30/2021
58 S Campbell St
Valparaiso, IN 46383

Website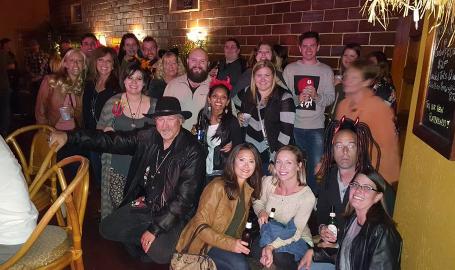 Its time again to enjoy Ghosts and Boos!
Join us for 2-1/2 hours of Fun, drinks, laughs, ghost stories and weird history of Valparaiso! For instance, did you know that the temperance ladies got the Saturday night urinals dumped on them at Tom Wards Salon on Sunday morning as they sat out in front?

How about the ghost of a Judge that scared a maintenance worker out of the Courthouse? It was so bad that he had to switch jobs and work elsewhere!

We'll visit 4 - 5 haunted establishments, depending on the time and constitution of our guests.

The purchase of drinks is NOT included or required, but certainly encouraged.

But if you decide not to drink, be prepared for some time at the locations while others indulge. Keep in mind, you can use this time to hear our guides talk about their own experiences which may or may not involve ghosts of their own!
Price: $20

This tour meets at the Franklin House in Valparaiso in the back room.