The MegaBeatles
October 9, 2021
104 Indiana Street
Valparaiso, IN 46383

Time:

7:30 PM to 10:00 PM
Website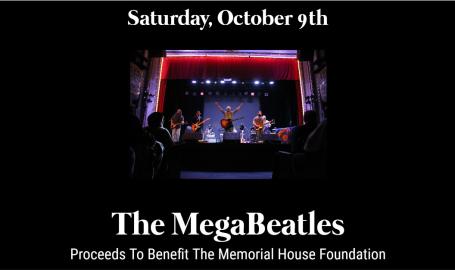 They're back! Joining us for the seventh consecutive year, members of The Crawpuppies and Chris & Lou will present a spectacular trip down memory lane as we continue our 2021 concert series!
Selling out every year, MegaBeatles has been a wonderful way to celebrate the history of Memorial Opera House with our patrons! Make sure you don't miss the party as we dip into the voluminous hits catalog of John Lennon, Paul McCartney, George Harrison and Ringo Starr. Come on out and spend "A Day in the Life" as we "Twist and Shout" through the night!
This event is a fundraiser for Memorial Opera House Foundation, a 501(c)(3) tax exempt, not-for-profit entity.