The Southlake County Ghost Tour by Bus!
10/16/2021, 10/30/2021
S Main St
Crown Point, IN 46307

Website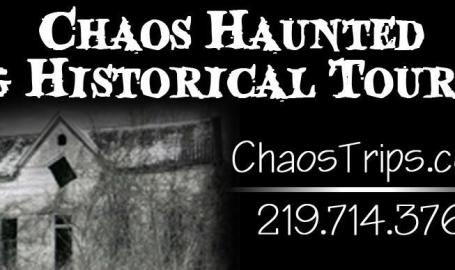 Visit real haunted sites from restless hitch hikers to ruthless gangsters to crime scenes, murder, mystery, myths and urban legends.

The amazing events of Northwest Indiana history have left traces of themselves for us to explore. On the fringes of Chicago, Northwest Indiana has a rich history and many areas easy to visit. There are many areas that are commonly visited by ghost hunters which display mysterious and paranormal events occurring at a regular basis!

Join us as we visit these tragic sites and decide for yourself if they are truly haunted or just tales of merely myth and folklore.

The real research of ghost hunters combined with lively storytelling will make for an exciting and enjoyable evening for everyone.

We dig into the ghosts of the Crown Point Fairgrounds, Salesians Boys School and other stories of Cedar Lake locations. We'll take a walk down Devils Road and so much more as a part of this scary tour!

The South Lake County tour will meet in front of the Crown Point Old Courthouse at 1 Main Street.