South Shore Tour Mobile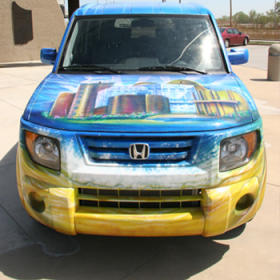 The South Shore Tour Mobile is the mobile marketing tool for the South Shore Convention & Visitors Authority. The Honda Element was painted by CISA Studios in Hammond and represents local attractions, natural landscapes and special events throughout the South Shore. You can see the Tour Mobile throughout Northwest Indiana and beyond at conventions, trade-shows, festivals and events serving as a self-contained booth packed with brochures, visitor/travel guides, maps, event calendars and giveaways.
The Tour Mobile has 4 television screens and a computer enabling visitors to watch video clips of area activities and make reservations via the web.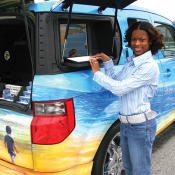 Tell us what you think at facebook.com/alongthesouthshore.
If you would like to request the South Shore Tour Mobile at your event, call us at 219-989-7770.