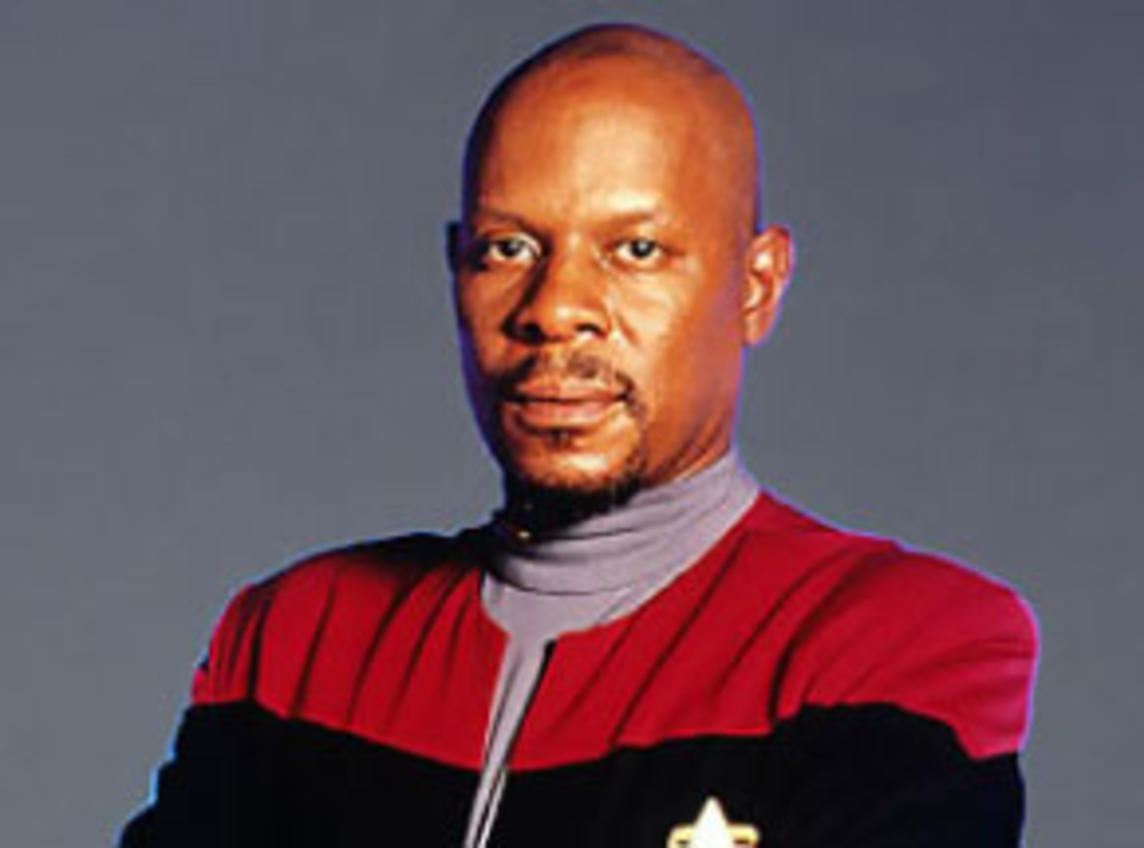 Avery Brooks
Television, Film and Theater Actor
Class of 2012
Born in Evansville, Ind., Avery Brooks (1948 - ) moved to Gary when he was eight years old. About Gary, Brooks has said, "I was born in Evansville, but it was Gary, Ind. that made me." Mr. Brooks graduated from Gary Roosevelt High School and attended Indiana University and Oberlin College. Transferring to Rutgers University, he completed his bachelor's in 1973 and earned a Master of Fine Arts in 1976, becoming the first African American to receive an MFA in acting and directing from Rutgers.

Mr. Brooks has enjoyed success in television, film and theater and is best known in popular culture for his role as Captain Benjamin Sisko on the science fiction television series "Star Trek: Deep Space Nine." What appealed to Brooks about the role was the opportunity to give hope to young people. "Today, many of our children, especially black males, do not project that they will live past the age of 19 or 20," he commented to a journalist. "Star Trek allows our children the chance to see something they might never otherwise imagine."

Avery Brooks' first love, however, is the theater. He received critical acclaim in Phillip Hayes Dean's play "Paul Robeson." Brooks portrayed the famous singer, actor and civil rights activist in a one-man biographical drama. He has performed the role since 1982 at the Westwood Playhouse in Los Angeles, the Kenny Center in Washington D.C. and the Longacre Theater on Broadway. Throughout his entire career, Mr. Brooks added his own dimension to his character interpretations, from Hawk ("Spenser: For Hire") to Captain Sisko to Paul Robeson, often exploring new ways to portray icons, such as Malcolm X and Willy Loman in "Death of a Salesman."

Avery Brooks has won numerous honors and awards, including the NAACP Image Award and induction into the College of Fellows of the American Theatre. Several universities have recognized him with honorary degrees, including Indiana University Northwest.

Even with his fame and success as a performer, Avery Brooks has not forgotten his roots in Northwest Indiana. He has returned to the area on a number of occasions to inspire youth and serve as a role model for young people. As the late Reverend Dr. Robert Lowery, St. Timothy Community Church in Gary, observed, "He has given of himself to programs that have raised the aspiration and achievement level of those whom he has touched."

Avery Brooks was nominated by Stephen G. McShane, Archivist/Curator, Calumet Regional Archives, Indiana University Northwest.