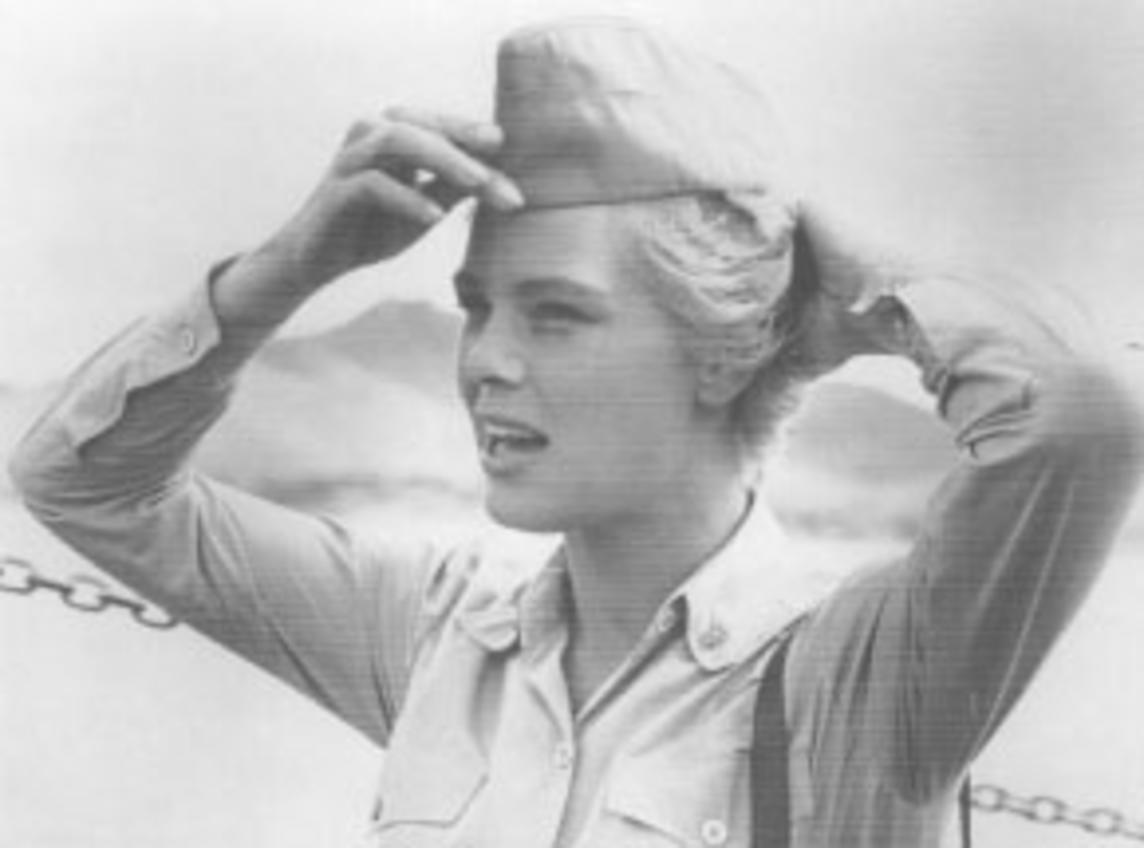 Betsy Palmer
Film, Television and Stage Actress
Class of 2013
Patricia Betsy Hrunek (1926 - 2015) graduated from East Chicago's Roosevelt High School in 1944. She attended the East Chicago Business College, where her mother served as headmaster, until she decided that a career in drama was her true calling. She became Betsy Palmer as she began her professional acting career in 1951 in "Miss Susan," a soap opera filmed in Philadelphia. She moved to the stage with the role of Nellie Forbush in "South Pacific" and in the title role of Maggie in a musical version of "What Every Woman Knows" in 1953. In 1954, she married Vincent Merendino and the couple had one daughter, Missy, born in 1962.

Moving to the silver screen, she appeared in "Mister Roberts" and "The Long Gray Line" in 1955 and in "The Tin Star" in 1957. She gained worldwide notoriety, however, when she joined the panel of television's "I've Got a Secret" in 1958, staying on the game show until it ended in 1967. She subsequently appeared in numerous television programs and theater productions and returned to films as the bloodthirsty mother of Jason in the horror films, "Friday the 13th" and "Friday the 13th II." In 2005, she was immortalized as Jason's on-screen mother in the documentary "Betsy Palmer: A Scream Queen Legend."

In 1985, East Chicago Mayor Robert Pastrick presented her with the key to the city as he proclaimed "Betsy Palmer Day." "You can go home again," she said. "It's wonderful to be back in The Region." Ms. Palmer has been and continues to be active in various charities. She served on the Greater New York Advisory Board of the Salvation Army and has participated in several fundraisers to benefit Hospice of the Calumet Area, being named an Honorary Member of Hospice. "Even though I moved to New York, my heart never left The Region," she affirmed in 2005. In noting Betsy Palmer's legendary status, Hospice of the Calumet Area's Jane Langendorff declared, "I can't think of anyone who is a better example of the human spirit than Betsy Palmer."

During the 1990s and into the 21st century, Betsy Palmer continued to appear in various television shows and also returned to her foundation on the stage in numerous productions. In 2005, the New England Theatre Conference awarded her the Major Award for her stage work.

Betsy Palmer was nominated by David Kornaus, formerly of Hammond, Ind.