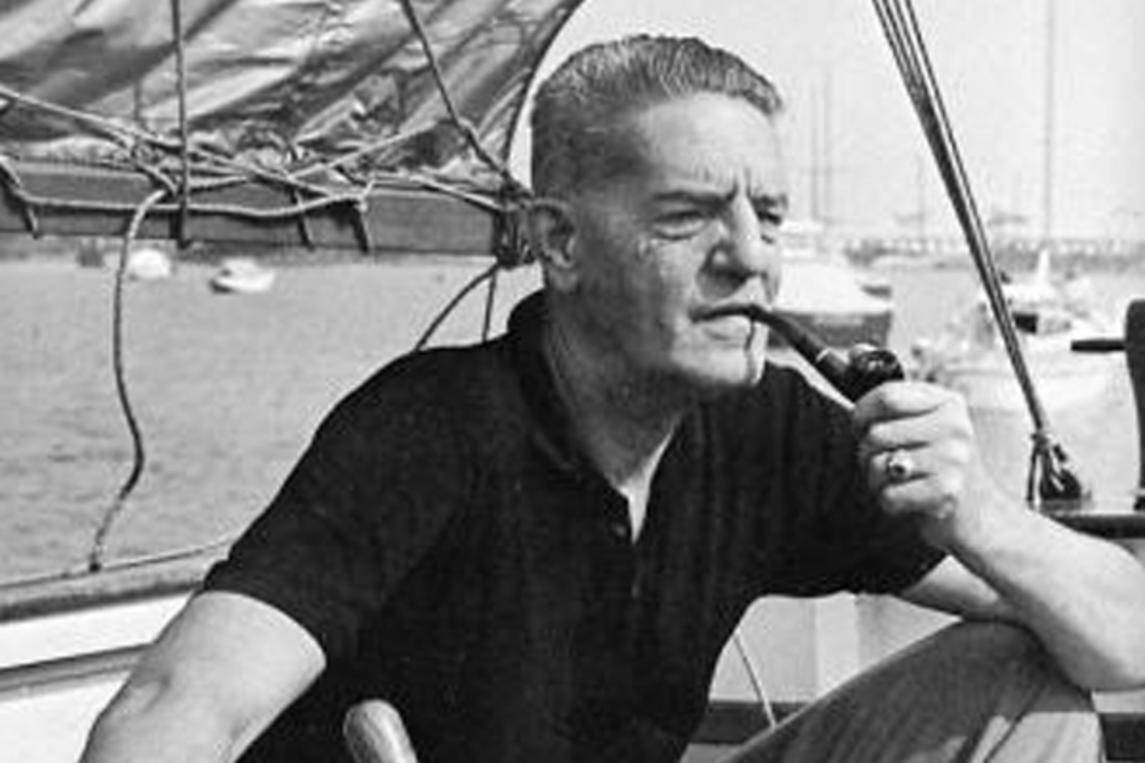 Captain William C. Eddy
Prolific Innovator
Class of 2005
Captain William "Bill" Crawford Eddy (1902-1989) of Michigan City, Ind. was a successful naval officer, submariner, engineer, television producer, educator, cartoonist, artist, inventor, entrepreneur, explorer and genius. Captain Eddy was a talented individual who drastically improved our way of life through his inventions and passion for exploration.

Born in New York, Bill Crawford Eddy would set his fate in innovation and adventure. After the Naval Academy, he joined the submarine service. He developed equipment for tracking ships in the U.S. Navy, and went on to develop technology that could detect enemy submarines. While in the service, he designed the badge for the submarine servicemen.

Despite Eddy's severe hearing loss, he was a pioneer in the area of radar and sound. In 1941, Eddy helped set up WBKB, which would later become ABC Channel 7. He televised boxing matches to Chicago from Michigan City's Elston High School. Eddy was the first to televise a Notre Dame football game and was asked by the owner of the Chicago Cubs, Phil Wrigley, to televise the first baseball games at Wrigley Field.

In December 1941, Capt. Eddy returned to the Navy when Japan dropped bombs on Pearl Harbor. Using his expertise in radar and sound, he formed a school to train radar technicians, ultimately training 186,000 technicians. Due to his contributions to the wartime victory effort, he was awarded the Navy's Legion of Merit.

After the war, Captain Eddy began a new type of business which developed and used aircraft radar and equipment to gather information for planning, designing and establishing boundaries in areas such as the Indiana and Illinois toll roads. Internationally, he surveyed Cuba, Turkey, Iran, Iraq, Pakistan and South East Asia to help improve communication between these countries and the United States. Other inventions included cruise control, the endless loop cassette tape and the kaleidoscope.

Captain Bill Eddy lived up to the meaning of a legend. He was a wartime hero during World War II. He paved the way for television, ABC Channel 7, and its earliest programs, including Notre Dame football and Cubs baseball. Captain Bill Eddy died in September of 1989 and is buried at Arlington National Cemetery.